If you want to get training or workout without going outside, then you might need a bike trainer with a pair of trainer tires. There are several types of trainer tires depending on your requirements.
So to take indoor cycling more effectively and seriously, here below is the list of the best trainer tires for your needs.
My top pick is the Continental Hometrainer. Designed to make as little noise as possible and provides excellent drag and pressure similar to a road tire, the Continental Home Trainer is a perfect indoor bike tire in every way.
Here are some products that may be suitable for you. Let's check it out right away.
Best overall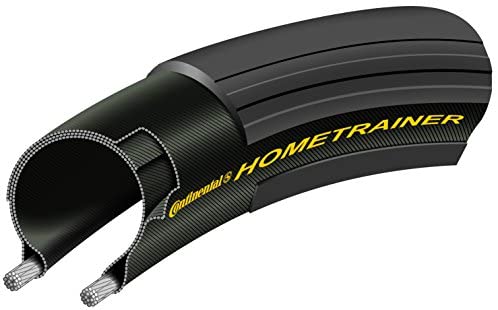 Continental Hometrainer is a smart investion for stationary trainers and rollers. It has higher heat resistance and increased durability to withstand the rigors of a long, hard trainer session, which improves durability and wear life and performances.
Beside that, this goes on to the wheel so easily, literally just by a minimal effort. Another plus with it is how quiet this thing rides so as not bother anyone else in your home.
Overall, investing in the Continental Home Trainer would be the best decision.
Pros:
Heat resistant compound for longer wear life
Cons:
Most popular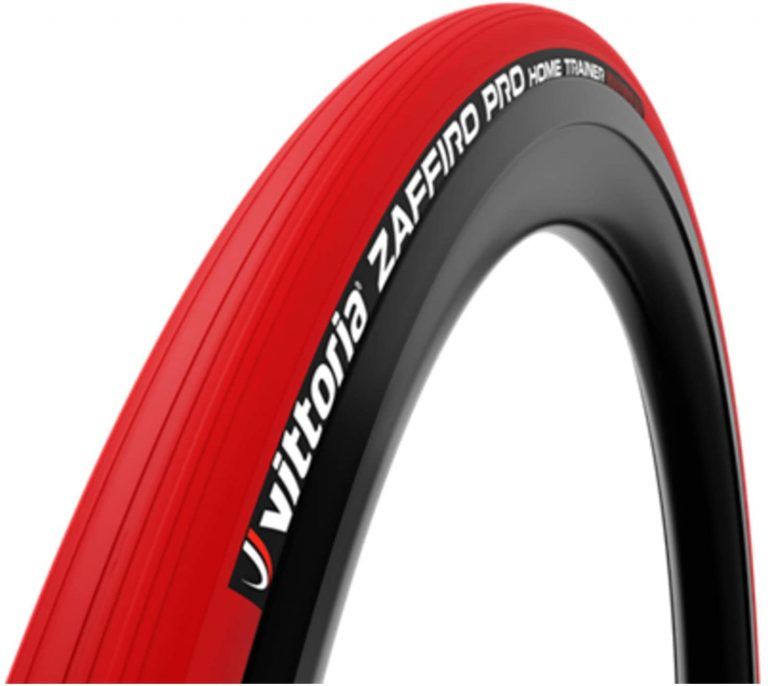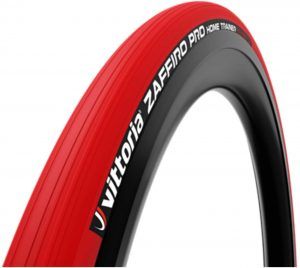 In case you are looking for a tire designed for long indoor training sessions, Vittoria Zaffiro Pro might be the perfect one for you. This tire has a tread pattern and special compound providing better durability, noise reduction and heat dispersion.
However, Vittoria Zaffiro Pro does not have standard road tire height, which makes the tube wrinkle up and hang out the side. So you have to be careful when stuffing the tube in.
Pros:
Provide better heat dispersion
Provide noise reduction and durability
Cons:
No standard road tire height
Prevents wear option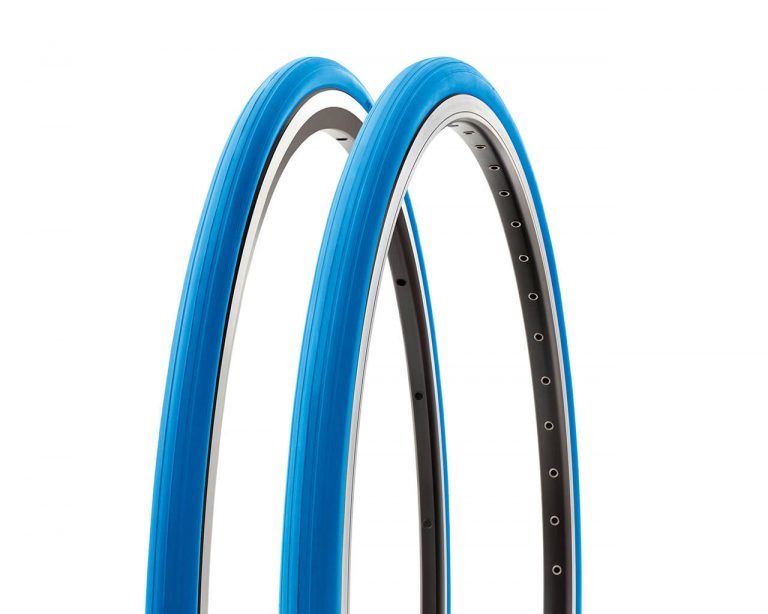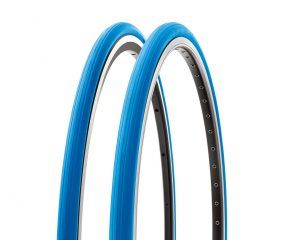 The special feature of this tire is it prevents wear and tear on the trainer, that's why it is a great performing indoor trainer tire. This product is not heated up and delaminated far too fast, and it also tends to be quieter. It may not mount as easy as a nice supple high quality road tire but that is not a problem overall.
Beside, it's available to buy in various sizes and designs for both mountain bicycles and other long-distance races. The Tacx trainer tire has everything you would want in a cycle training tire.
Pros:
Prevents wear and tear on the trainer
Quieter, no slip
Cons:
Fitting is not as easy as a mountain bike tire
Best performance on the trainer

The Kinetic Trainer tire functions very well. It grips the machined aluminum roller on Kinetic trainers in a solid way. Besides, this product is quieter than a road tire, smooth operation and ultimate durability, providing possible performance on the trainer.
However, it is near impossible to change the tube due to the thickness and rigidity of the rubber so you might see it difficult to install. Fortunately, when installed, you can bet your bottom amount that the tire will remain solid, safe and sturdy for a long time.
Pros:
Designed for quiet, smooth operation on all trainers
Wears well, improves grip on the roller
700 x 25 fits most road bikes
Cons:
Work seamlessly with road bikes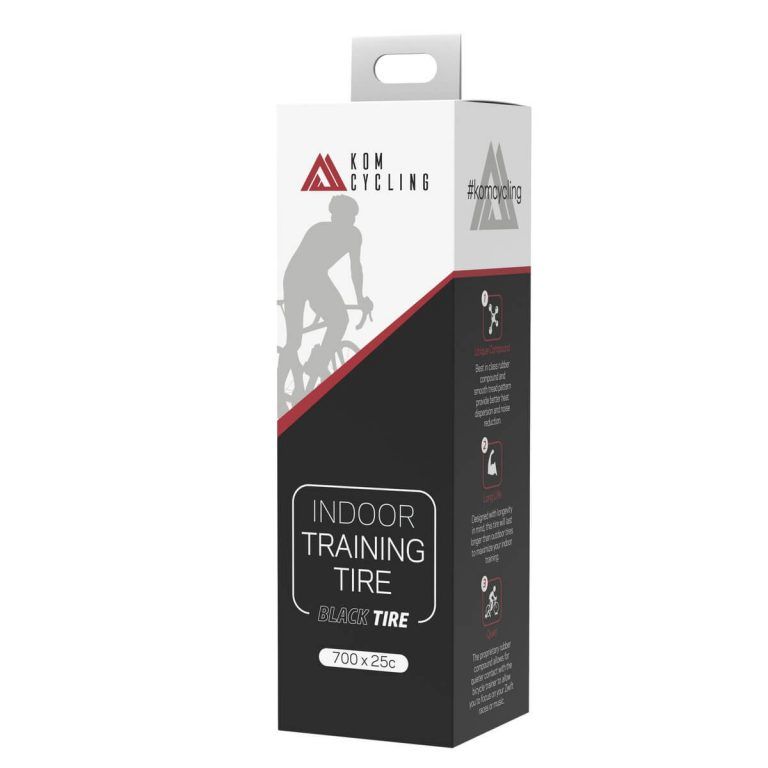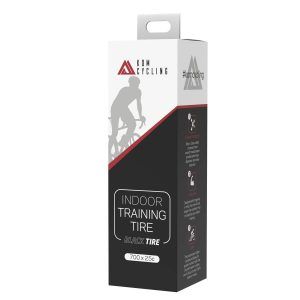 If you are looking for a bike trainer tire that works seamlessly with popular road bikes, you will love this product. It runs quiet, grip well, and disperse heat like no other trainer tire on the market at an affordable price point.
Compared to a regular road tire When comparing the Kom trainer tire to regular road tire, it provides a quieter ride with less slipping on the trainer. This really helps during high powered intervals.
However, after some ride, you might see a trail of small rubber particles the back of the trainer and parts of the tire had shed off onto the roller which required cleaning with rubbing alcohol to get off.
Pros:
Keep you rolling indoors longer
Quiet, grip well, and disperse heat
Works seamlessly with many road bikes
Cons:
Had shed off onto the roller
Less rolling resistance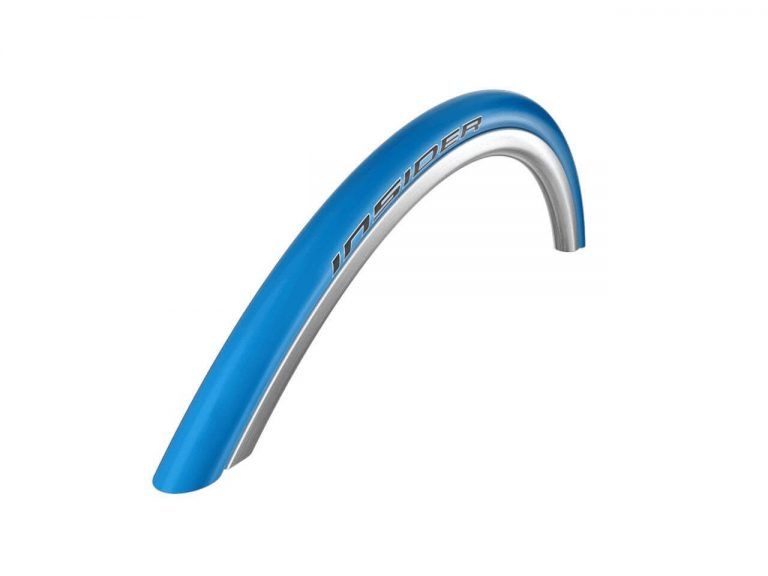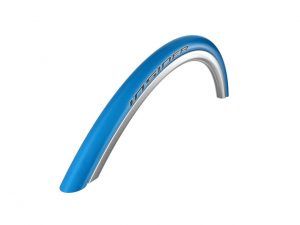 Another indoor tire that may be perfect for high-intensity workouts is SCHWALBE Insider HS 376. This tire has much less rolling resistance for the perfect performance.
In addition, it runs practically silently so that you would be able to watch the tv or listen to music at a medium volume.
It is highly compatible as it can fit a wide variety of wheel widths and sizes. The Schwalbe Insider which is capable of being inflated up to 145 pounds/m2 can provide a quiet riding session excellently.
The only problem is the price. For the same price you might get a good pair of conventional tires with a higher quality.
Pros:
Less rolling resistance
Runs practically silently
Cons:
Best for indoor training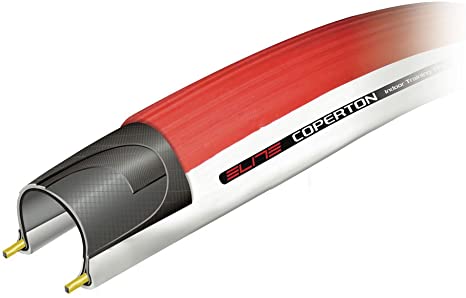 This may be the ideal best trainer tire for indoor training. With an affordable price, it runs extremely quiet and comfortable. ELITE Coperton is specifically designed to reduce noise and vibration, and offers greater comfort for home trainers.
This tire having special knurling does not overheat like the other normal road tire. Thus, it reduces stress on the roller more effectively compared to conventional tires.
The only problem is that it does slip when you really want to accelerate or when you start the ride.
Pros:
Affordable price
Extremely quiet and comfortable
Does not overheat
Cons:
Slip slightly when you start training
Benefits Of A Bike Trainer Tire
While training tires are not essential, using a specific training vehicle tire will bring a number of benefits to your regular training.
Conventional bicycle tires will work fine on indoors but anything with a tread can start to get noisy and more worn out. If you are cycling more than four to five hours a week, a trainer tire will work best to reduce noise, provide more reliable data, and prevent your bike from crashing. slip on heavy load.
In short, here are some benefits of the best trainer tires:
You will probably appreciate the extra resistance thanks to the sturdy material for exercise bike tires. Some home exercise machines do not provide a way for you to increase your resistance and others like wind machines that limit resistance.
Training bicycle tires are specially designed to withstand the heat generated by the exercise bike and provide better heat dissipation, making them roll smoothly and authentically.
Most home exercise machines are annoyingly noisy, and conventional tires can't do anything to reduce it. Using these training bike tires, you'll find that your ride is almost noisy; something every cyclist will appreciate.
Avoid skidding, especially when getting out of the saddle or sprinting.
FAQ
Can You Use A Trainer Tire On A Road?
No. Unlike a road tire, a cycle training tire is built to withstand the heat generated during a training session without melting as it continuously rolls over the roller.
It's also not resistant and slips easily during a workout on the road so maybe you will find it pretty dangerous.
Manufacturers have managed this by making them stiff and smooth as opposed to your favorite road tire, which is tough and soft.
I am sad to say that training tires and roads are not a godsend combination.
When Should I Replace My Trainer Tires
You should replace 1-2 times a year. As long as it wipes, 120 psi and high pressure on rollers, it won't slip ever. You should change your tire when it is too old and no longer guarantee the quality of training.
Conclusion
The aforementioned exercise bike tires are all safe investments, so you can choose whatever suits your preferences.
Personally, for me, the Continental Hometrainer is the all round trainer tire which contains so much good feature. It would be the best investion for anyone loving training indoors regularly.
If your budget is limited, the Elite Coperton will be the perfect choice. I love its solid construction, durability, and smooth and smooth handling. The tire's affordable market price also adds to its appeal.
Also, let's not forget, this tire simulates the experience of riding on the road when used on cyclists.