Your company is not far from your home and you want to find an eco-friendly vehicle for your commuting? Purchasing a single-speed bike might be a good idea.
If your demand is a normal bike with reasonable price and good in overall, our top pick is 6KU Aluminum Fixed Gear for men and sixthreezero EVRYjourney for women.
6KU Aluminum Fixed Gear is not only lightweight but also solid and affordable, which matches your needs of having an everyday means of transportation.
sixthreezero EVRYjourney with front and rear hand brakes for easy stopping, meticulous design of foot-forward seat and pedal positioning, this bike is truly your good fit.
Read More: Best Commuter Bikes Under 500
If you have other special requests, check out our detailed reviews about best single speed bikes for men and women, and the buying guide so you can effortlessly find out your best option.
An all-in-one Single Speed Bike for Men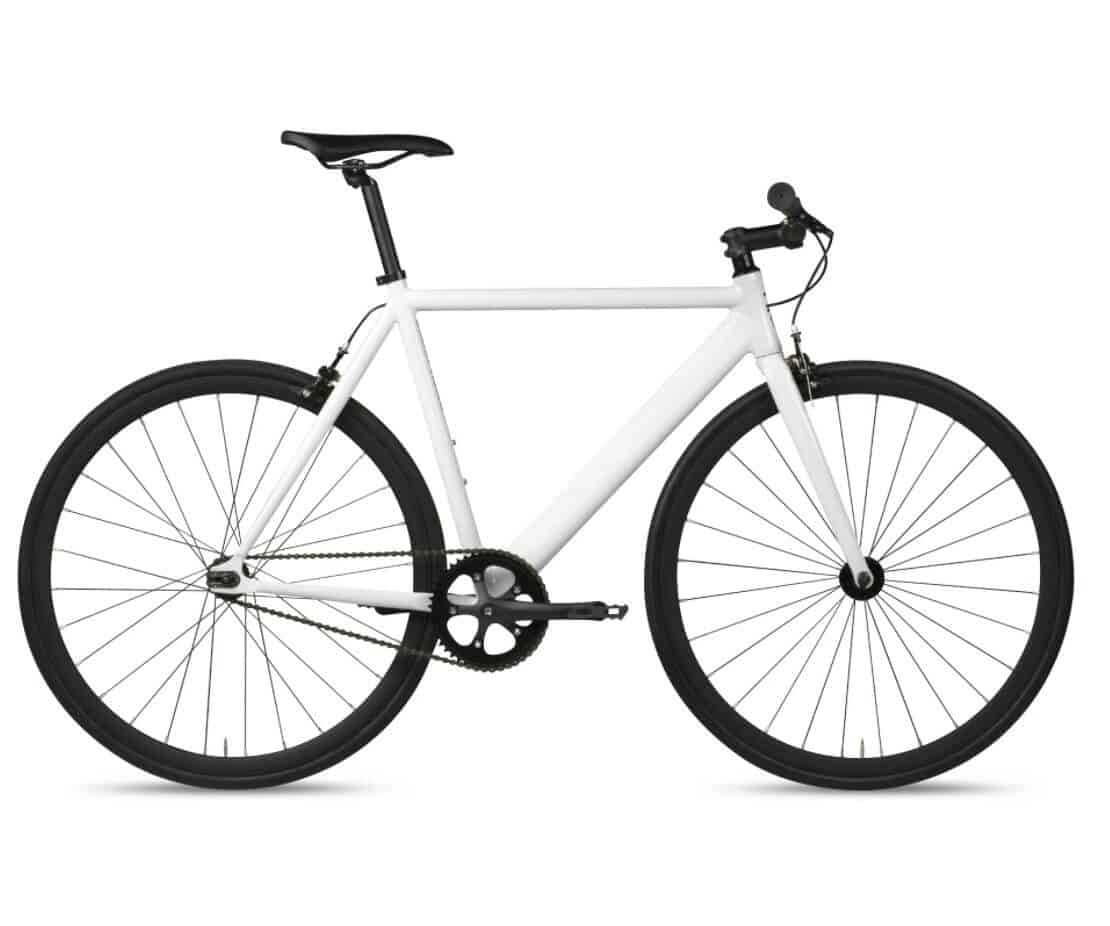 This lightweight aluminum frame and fork bike has many cool features that suits for a casual riding day. Because it's really light, you can control and carry it without much effort.
First of all, this bike is pretty easy to assemble. Just following their instruction video and using the provided tool, you can fully set the whole bike up.
Another great part is the flip-flop hub. Simply flip the rear wheel, you will be able to switch from fixed-gear to freewheel riding and vice versa.
The brake also works fine, really powerful and responsive, which eases your worry while riding on busy city roads.
Pros:
Powerful and responsive brakes
Easy to assemble
Bike frame and fork are lightweight and solid
Cons:
Plastic pedals need to be upgraded
The Best Cruiser Bike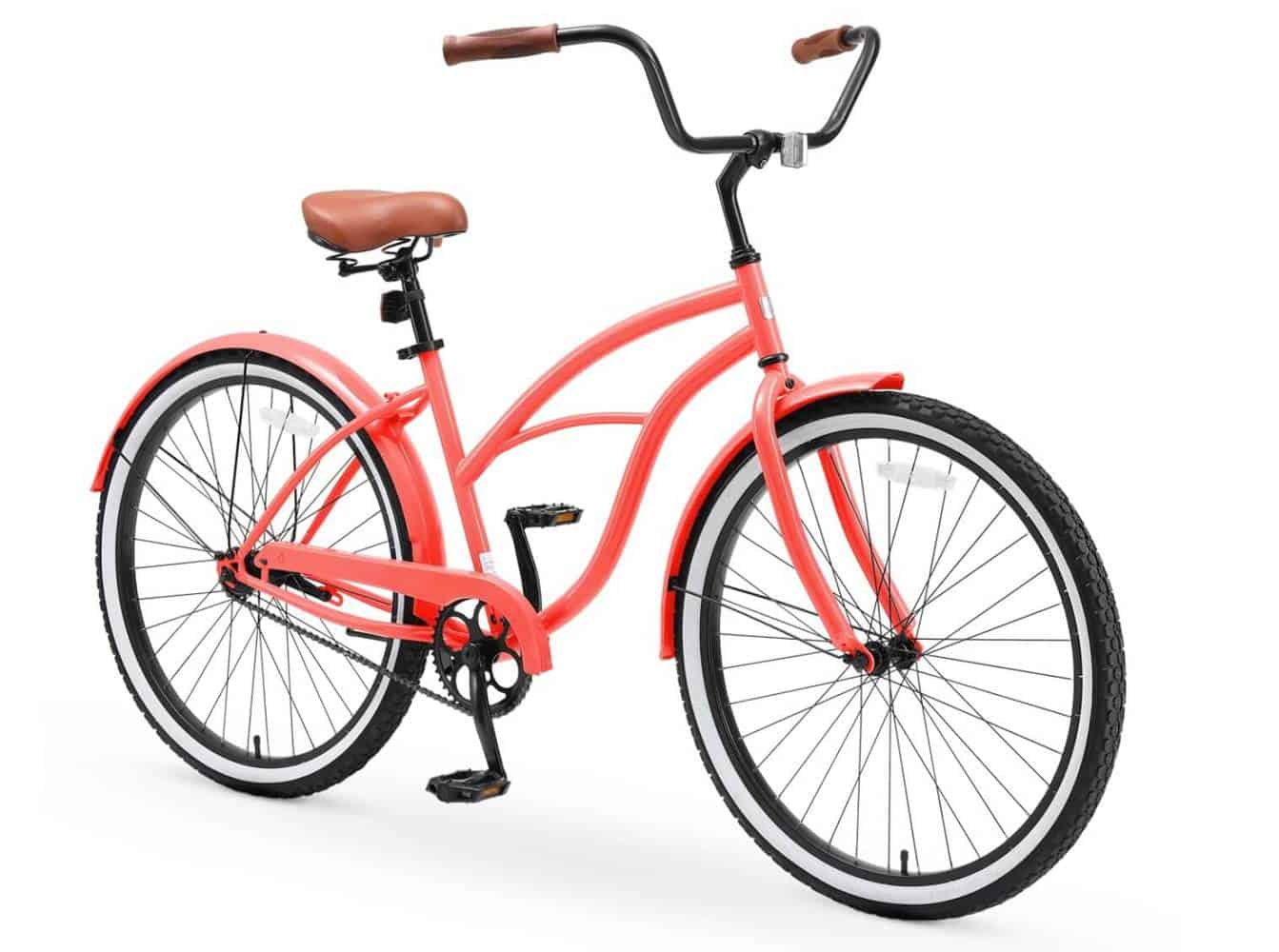 There are a lot of factors that make sixthreezero Around The Block the best cruiser bike.
It has a strong and solid steel frame and fork that is suitable for men with their casual ride. can be adjustable for different heights.
Together with the frame is the cushioned saddle and foam grips which give you serious comfort for a long ride.
What is more, their rise handlebar with comfort curves will keep your position upright. Your worry of back pain will no longer be a problem.
Pros:
Allow riders to have proper leg extension and avoid back pain
Ensure smooth and comfortable ride
Affordable price
Cons:
Lack of color options to choose
Good Design, Good Quality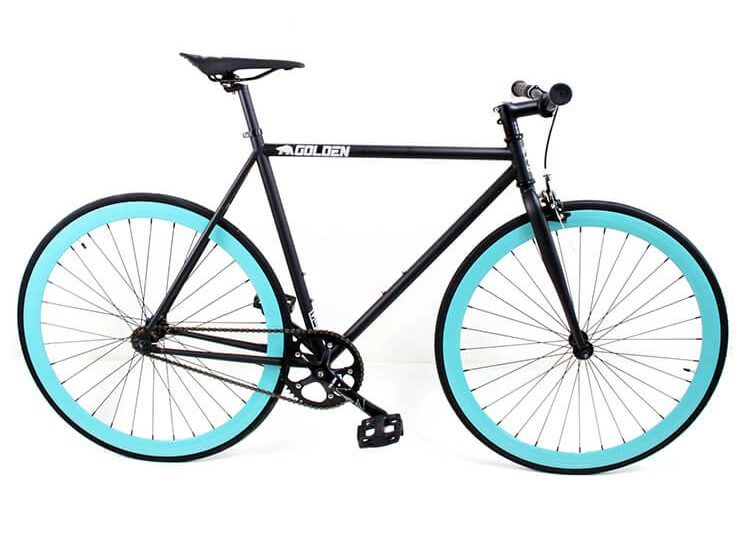 If you are looking for an eco-friendly means of transportation for your transit around the city, Golden Cycles Bike is truly what you want. There are a wide range of trending colors for you to choose: Blue jay, Redrum, Howie, Jackson, Cardinal, etc.
Though its frame is high-ten steel but the weight is surprisingly reasonable so that you can easily carry and control the bike.
Another plus point of this bike is the brake system. Both front and rear brakes do a good job of handling and precise stopping.
The same as 6KU Aluminum Fixed Gear, you can change from fixed gear to freewheel bike by simply switching the rear wheel. Whether you want to exercise or just take a casual ride, Golden Cycles can satisfy all you need.
Pros:
Brakes ensure precise stopping
Vast range of colors to choose
Easy switch from fixed gear to freewheel
Cons:
Good Price Bike under $300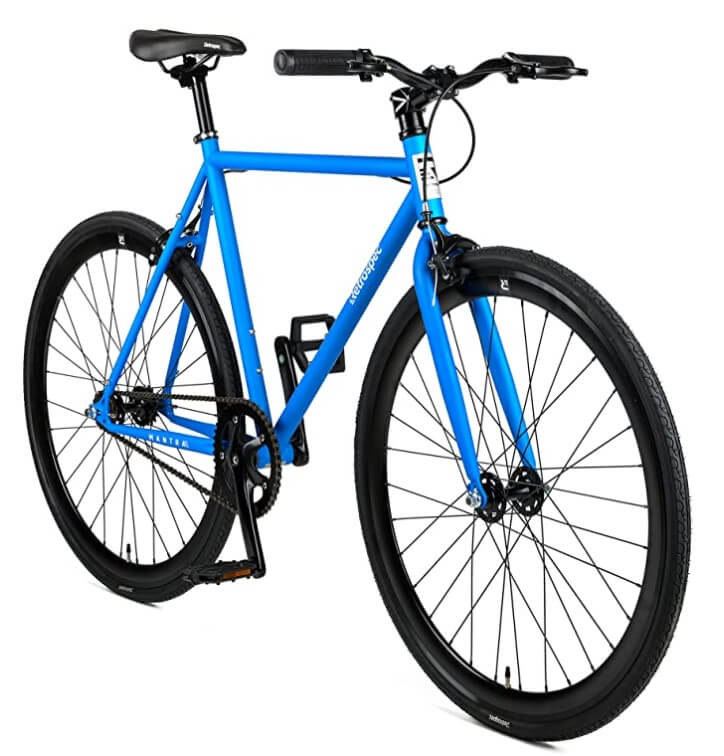 This bike from Retrospec is an ideal choice for those who want to have a budget-friendly single speed bike with basic options. The frame is solid and strong but it's a bit heavy. The bike is easy to assemble (the frame is set up already, you only need to install the saddles, pedals and handlebars!).
With the flip-flop hub, you can easily switch between riding fixed gear or single-speed freewheel.
One more notable thing is the grippy wider tires that is good for urban riding. Also, the big size cushion saddle will make your riding experience smoother, even when you ride over obstacles or cracks.
Pros:
Good for those on a budget
Smooth and silent riding
Easy to assemble
Cons:
Best Commuting Bike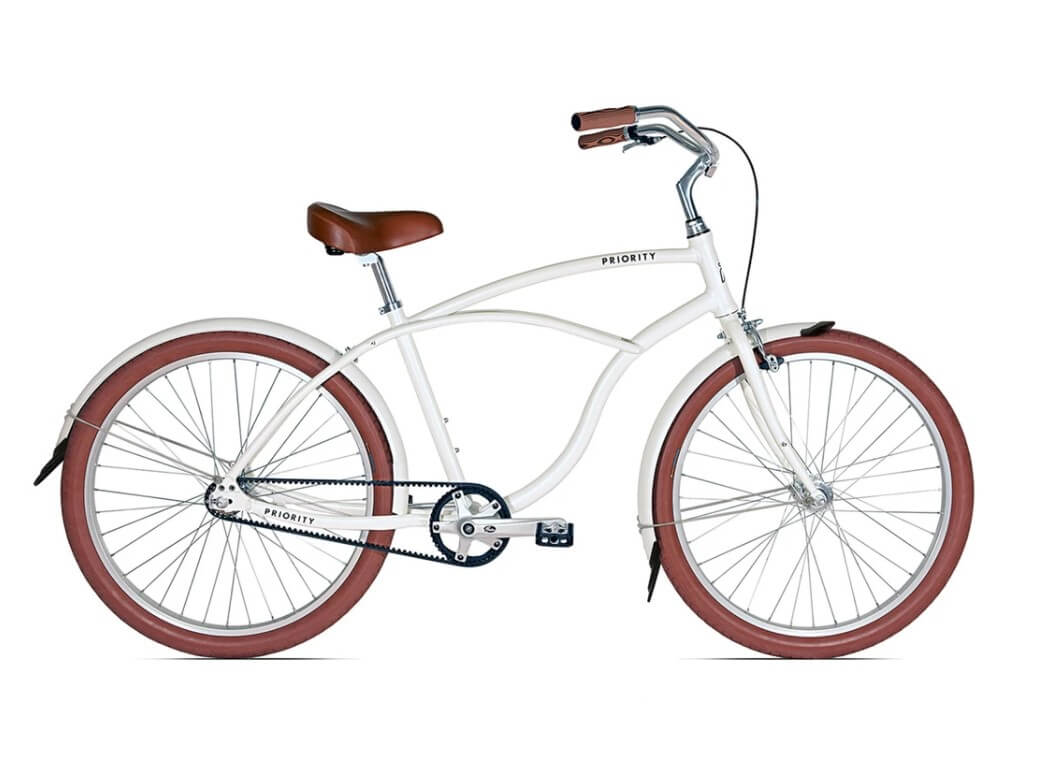 This single speed bike is made and tested in coastal climates to make sure that it can take on the salt, sand and beach water.
There are a wide range of styles, speed and colors to choose from, which satisfies your need of having not only a good looking but also functional bike.
What is more, this bike comes with many other cool parts to increase your bike lifespan: their Gates Carbon Drive Belt will help you avoid grease and rust chains, the puncture resistance tires and the rust-proof stainless steel spokes and alloy wheel.
No more heavy and slow rides on the beach, Priority Coast will be your problem solver.
Pros:
Long lasting bike with rust-proof materials
Ensure smooth and comfortable riding
Both front and back brakes to ensure your safety
Cons:
All-in-One Single Speed Bike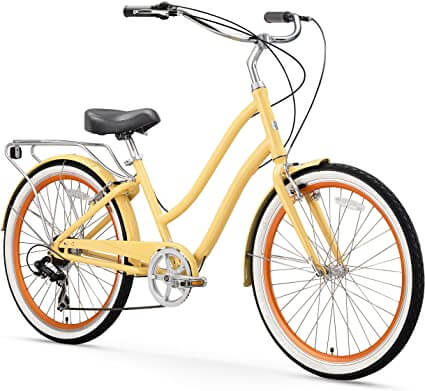 The bike stands out with a lower center of gravity and foot-forward design which helps you maintain proper leg extension but doesn't create back pain.
Efficient yet comfortable, this bike frame forward pedaling geometry allows you to place your foot flat on the ground while making a stop.
Making it stand out is its front and back Shimano 7-speed External Derailleur handbrakes for easy stopping. Your safety will be ensured.
Also, the dual spring seat and leather grips also create your optimal ease. To sum up, sixthreezero EVRYjourney matches all your requirements of having a bike for leisure to long distance rides.
Pros:
Ideal for urban commuting
Comes with 4 gear options which suit your riding style
Reasonable price with cool design
Cons:
The Most Comfortable Single Speed Bike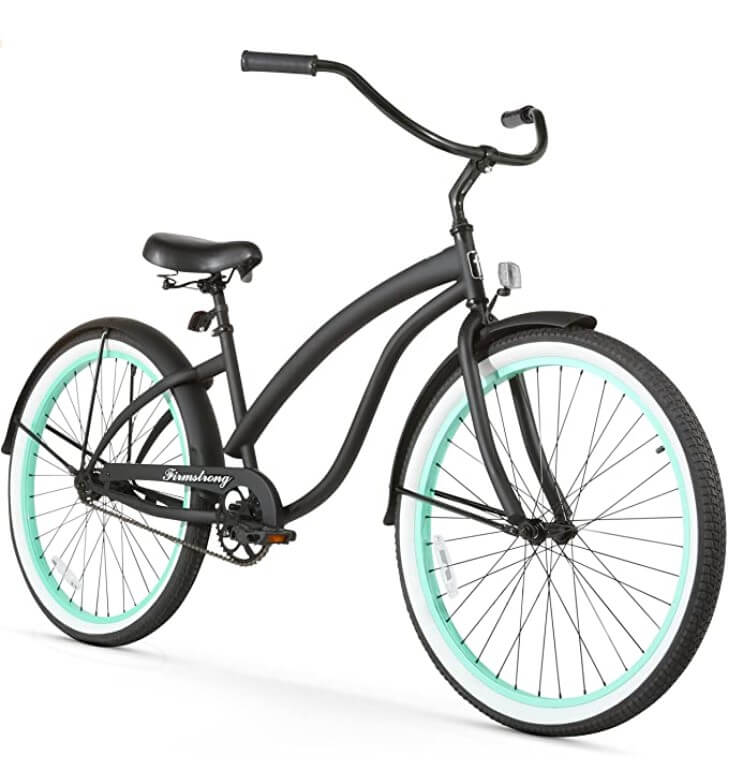 Firmstrong Bella gets most of the attention because the riding experience it brings you is more than excellent. The supportive saddle, basic platform pedals and rise handlebars are the highlight of this bike as you can sit comfortably upright instead of leaning forward.
Also, its low stand-over height can help you get on and off the bike while stopping without any troubles.
The other features make it stand out: the blue color is really cute and trendy and the coaster brakes enable you for easy stopping.
Pros:
Heavy and a bit larger that standard cruiser
Bring you excellent riding experience
Cute and trendy design
Cons:
Poor installing instruction
Retro Look Single Speed Bike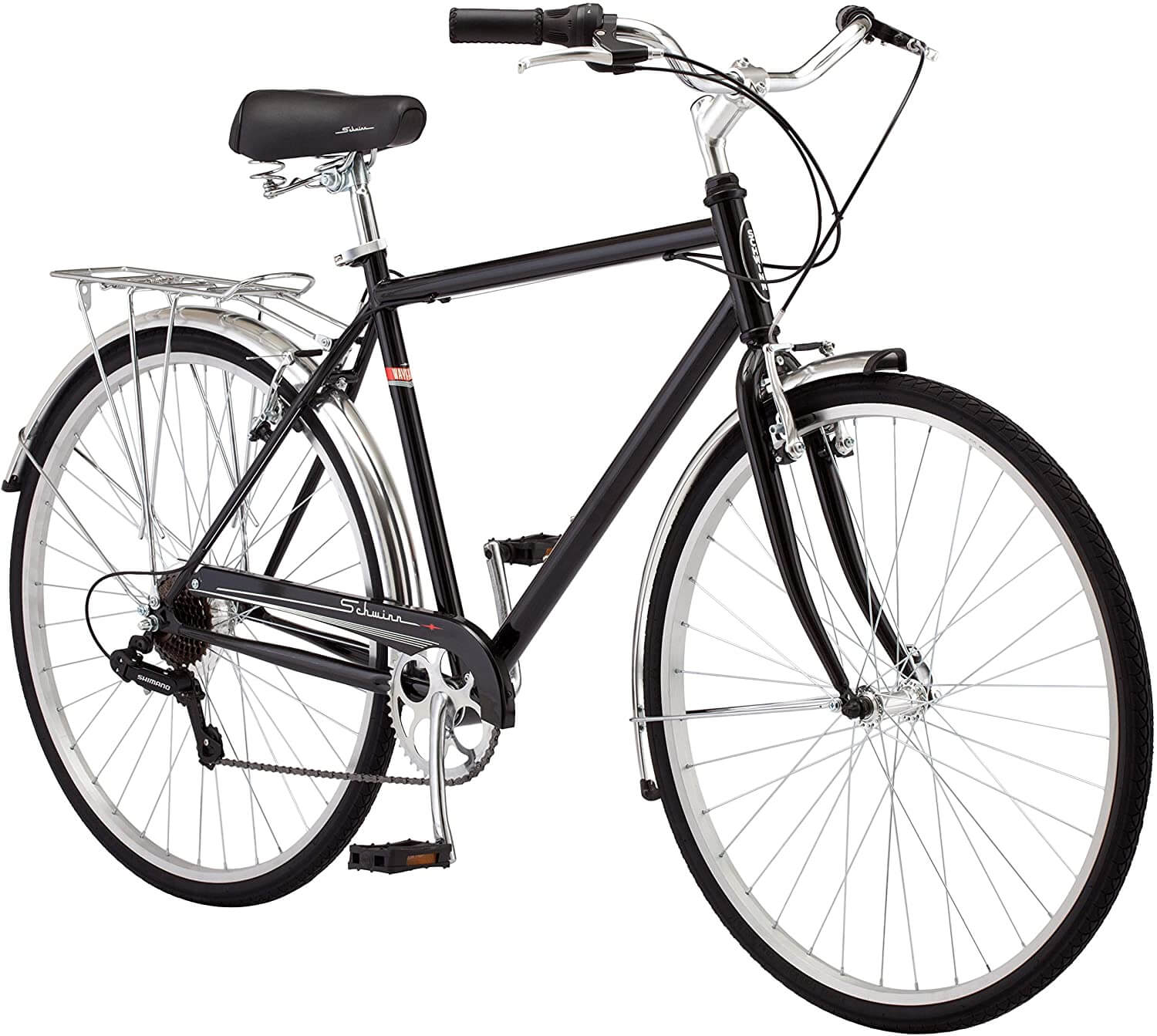 The step-over frame retro frame creates a vintage look to this bike. Once the assembly is done, the bike has a solid, smooth and quiet ride.
This bike also helps to ensure your safety with the front and back pull brakes. You can precisely stop. The coordinating fenders do a good job of avoiding splashes on you. The rear carrier allows you to have a fun ride with your friends or have room for storage.
One minus point is that the instruction book is not detailed enough for assembling it by your own so it probably takes you a long time to figure out how to install it.
Pros:
Have a vintage look
Ensure well-controlled braking system for extra safety
Have room for storage
Cons:
Poor installing instruction
Best for Sturdiness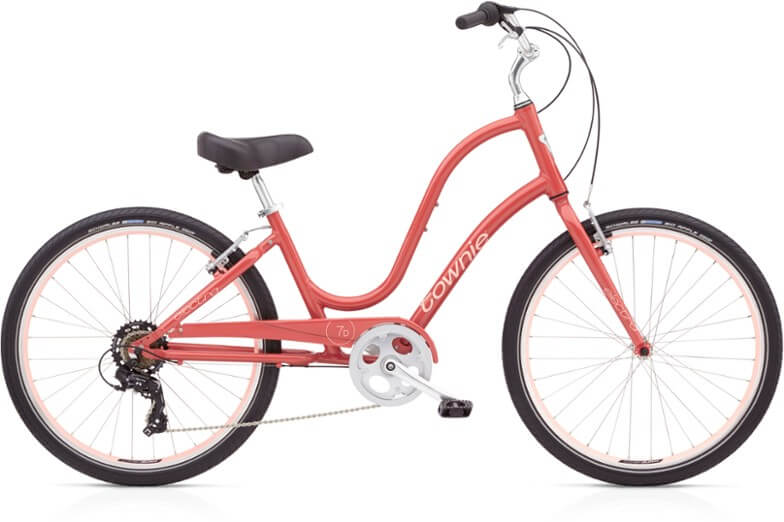 Similar to Firmstrong Bella Classic Single Speed, this bike of Electra is another ideal option for your need of having a comfortable bike with great leisure riding experience.
Having Flat Foot Technology™ geometry, it allows you to have upright sitting and heads-up position and can place both feet on the ground while stopping. It upgrades your riding experience of having a long ride without hurting your back or having uncomfortable leg extension.
Out of the box, with the platform pedals, there are no special shoes required for riding this bike. The semi-slick 26×2.0 tires help to maintain smooth and stable ride over a variety of road or rough terrain.
Overall, if you're in need of a minimal-maintenance and comfortable single-speed bicycle, look no further than this.
Pros:
Affordable and various in sizes and colors to choose from
Upgrade your riding experience
Back pain free ride over obstacles smoother and manageable
Cons:
Assembly instruction is hard to follow
Basic Option, Good Quality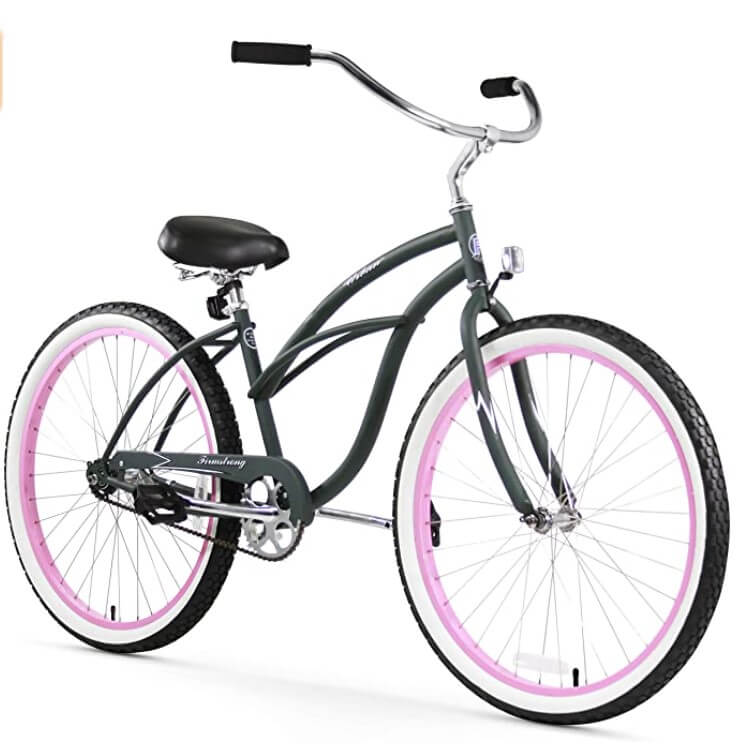 Another well-made product from Firmstrong is the Navitas single speed bike. It doesn't take you much time to assemble since the instruction book is easy to follow.
It meets all the standards of a bicycle made for girls: soft foam grips are easy on the rider's hands and the seat is really comfortable with dual springs and cushion.
In addition, classic design of 15" durable steel frame and aluminum wheels. The bike is versatile but not heavy, you can carry and ride without much effort.
Pros:
Easy to install
Comfortable and smooth commuter
Very solid and lightweight
Cons:
Tire scrubs when making sharp turns
6 Things to Look into for a Good Single Speed Bike
Types of Bikes
Depending on your demand of having a bike for commuting or for exercising, you can choose either a fixed-gear bike (also called fixies) or a cruiser bike. Fixed-gear bikes are great for leg muscles training, mountain climb training and also works great in bad weather. It's really your ideal good option if you love exercise.
Cruiser bike is more suitable for casual riding. If you want to have a good design bike with back mirrors, big seat, upright riding style, etc., you should consider purchasing a cruiser bike.
Frame
Together with the bike types, frame shape is also an important factor to consider that is worth considering. First thing to mention is the frame materials:
Steel is solid and can keep your riding smooth and comfortable. However, it's a bit heavy and can be corrosion in bad weather.
Carbon fiber – it is not only lightweight but also really strong. However, it is comparatively expensive.
Aluminum – aluminum bike frames are lightweight, solid and strong. Also, the price is also affordable so this might be the most ideal option among these 3 materials.
Seat
There are 2 main types of saddles according to what you need: performance saddle and cushioning saddle.
Performance seats are usually narrow and long with less cushion with the aim of creating maximum power transfer. They are found on mountain bikes, road bikes, and it will suit you best if you love training and exercising.
The cushioning saddle is wider and softer with plus padding. This type of bike seat is often go with cruiser bikes which are your ideal option if you only want a bike for commuting purpose.
Brake
Single speed bikes usually have front and rear brakes. You can also stop by simply stopping pedaling.
It is understandable that you might not want brakes for your training bike. However, when you commute on busy city roads, the bikes with at least one front brake is the top requirement for safety purposes.
Handle bar
Handlebar in a single speed bike allows you to control the bike and pass people on the road. There are 4 main types of handlebars for your consideration:
Flat-bar: This is the most popular type out of the list. This short bar with narrow brakes helps you turn the handle less to the corner.
Drop-bar: this bar allows you to ride smoothly in lowered position
Rise/Mustache bar: riser handlebar helps to keep a comfortable riding gesture so your back won't get hurt and you can stay longer on the road.
Bullhorns: This handlebar is like a more forward-leaning position riser bar. This is an ideal option for bike racers or those who want to ride fast.
Pedal
There are 3 main types of pedal that you can find in a single speed bike: platform pedals (or flat pedals), clip toe pedals and clipless pedals.
You are a casual rider with no special requirements on pedals, bikes with flat pedals are made for you.
If you usually take some gravel surfaces such as riding up hills or riding in wet condition, the clip toe pedals (also called caged pedals) will allow you to increase power for upstroke or downstroke ride.
The last type of pedals, the clipless one also suits a casual rider. It makes your ride much more enjoyable as you can put the force on the entire pedal stroke.
Conclusion
To pick the most suitable single speed bike for men, 6KU Aluminum Fixed Gear will be on the top of the list with its reasonable rice and great functions.
sixthreezero EVRYjourney with feminine design and extreme comfort will definitely be a great suggestion for girls.
As you can see, there are a lot of factors to look into when purchasing a new bike for commuters.
The consideration process doesn't need to be hard and painful. Once you identify your commuting purposes: exercising, training or casual riding, your purchasing decision will be formed clearly. Thus, your investment in your single speed bike will be worth it!