Riding your bike can be a lot of fun and you might want to even use your bike as a daily vehicle. If you are looking for the best road bike gloves to protect your hands, you came to the right place! We gathered seven products and a valuable guide to help you choose the right pair for you.
If you are in a hurry and want to hop on the best gloves, consider getting CASTELLI Rosso Corsa Espresso thanks to its breathability, durability and convenience for you to wear on.
Here below are reviews of 7 best road cycle gloves that you can have today.
Highest rated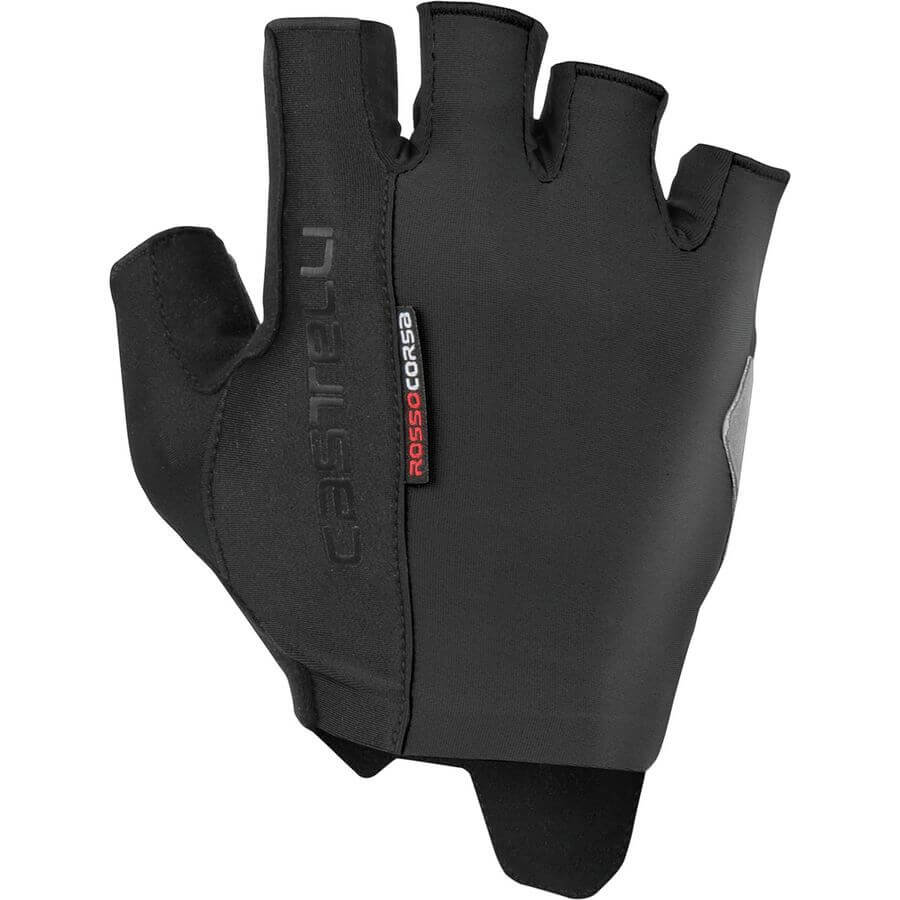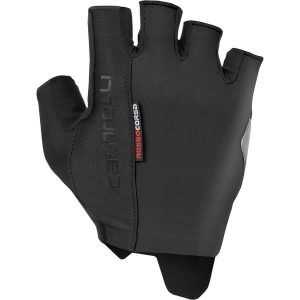 When you are looking for high-quality road cycling gloves you will most likely come across this Catelli Rosso Corsa Expresso model. They are very breathable so your skin will not sweat at all while you wear them. At the same time, they offer a very soft padding.
I like these gloves because their padding is very generous and it covers the inside of your palm completely. These gloves have a gel cushioning which makes them cozy to wear during long rides. On top of that, each padding has silicone layers so you can have a secure grip.
If you are like me and like to ride your bike on bumpy roads, these gloves are for you. They combine different materials to improve your stability as you hold the handlebar but also your comfort.
You will not feel any vibrations as you are riding your bicycle with these gloves. Also, the flexible mesh material allows you to take them off and put them on as you please.
Pros
Breathable material
Generous, gel padding
Absorb vibration
Silicone layers for better grip
Cons
Too much padding for some riders
Not recommended for winter season
Best for Those on a Budget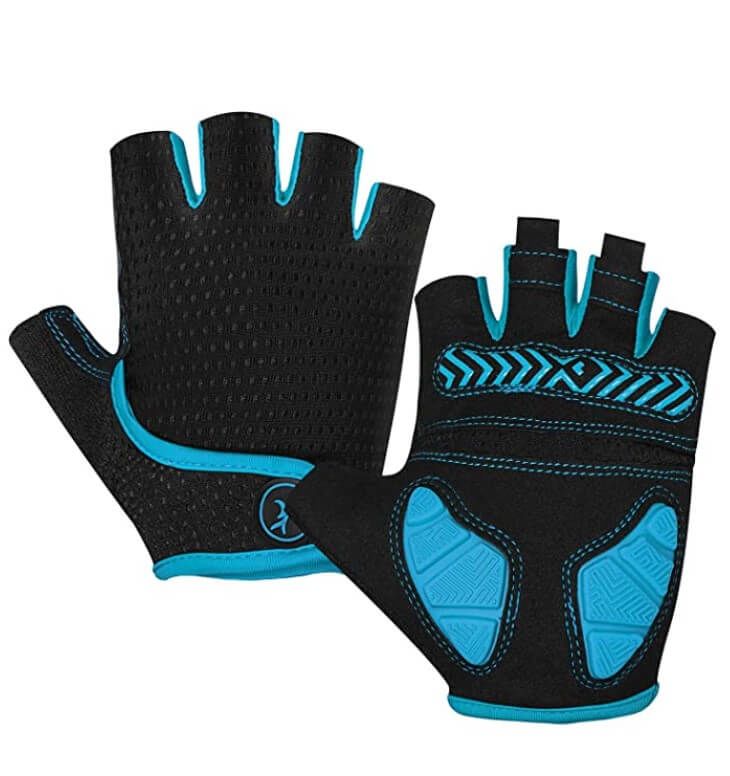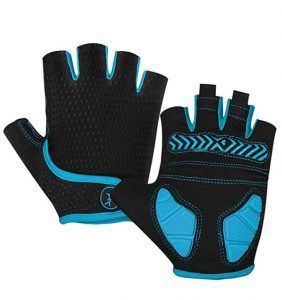 Another model of road cycle gloves that is worth your considering comes from Moreok. I love hat these gloves are not only breathable but also feel very comfortable and elastic.
They use a lycra material as well as a flexible mesh. The palm area has an anti-slip layer so your grip will be stable at all times. the velcro closure on the wrist which adds to the comfort of wearing them.
The palm padding uses a 5mm gel material with a silicone layer. Thanks to this structure, the gloves will absorb shock and impact quite well, increasing your safety.
These gloves are unisex as well and very easy to maintain. You can simply wash them in the washing machine every time you need. This model comes in with 14 different colors and five sizes.
Pros
Flexible and breathable material
Velcro wrist closure
Gel padding
Washing machine friendly
14 colors to choose from
Cons
The gel layer is thinner than in other gloves
Sizes might not correspond accurately
Best for Cold Season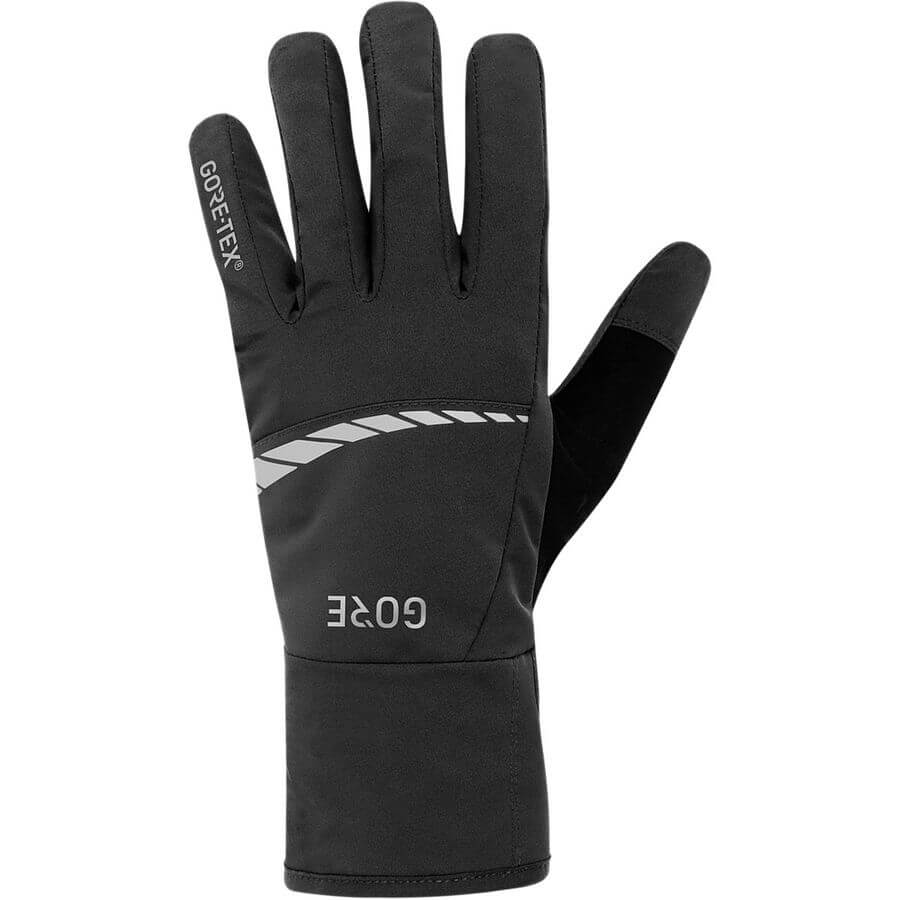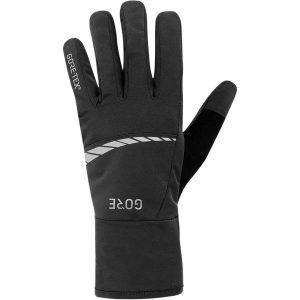 Moving on to full hand coverage gloves, this C5 Gore Tex model of gloves will be a great choice for the cold season. They keep your hands warm and protect them when you ride your bike.
The main quality of these gloves is that they are completely waterproof. When it comes to using your phone, their touchscreen feature that allows you to do easily.
The ergonomic design of these gloves will follow the anatomy of your hand entirely and feel very soft on your skin. The silicone grip and adjustable cuff just add to the overall comfort as well.
The wrist closure of these gloves is also a velcro style. They will be very stable and easy to adjust for your hand. And I like the reflective details that gives them a particular style.
Pros
Ergonomic design
Velcro closure
Waterproof material
Touchscreen friendly
Cons
Not for summer
Not comfortable for long rides
Best for Long Ride

Considering we are talking about the best road bike gloves on the market, I had to mention these Giro Strate Dure Supergel ones too. These are men gloves but women can find similar versions.
The material of the gloves is synthetic and of good quality. You will like the palm Suede material that combines perfectly with the upper polyester mesh for extra comfort.
They are available in four different colors and the sizes go from small all the way to xx large as well so you will have no problem finding the pair you need.
The hook up and loop closure is very stable so your gloves will stay firmly on your hands as long as you need to wear them. We can use these gloves for cycling, hiking, mountain biking and other outdoor activities.
Pros
Synthetic resistant material
Four colors available
All sizes available
Hook and loop closure
Cons
Only a man design
Not breathable material
Best for Breathability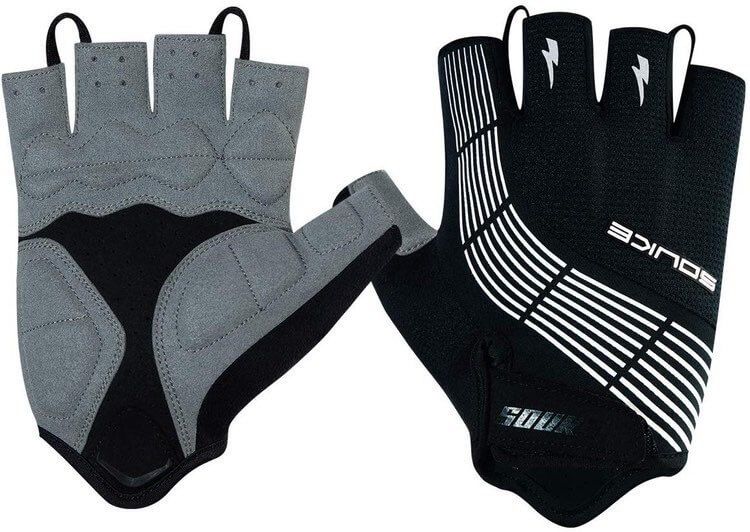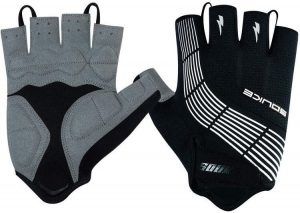 Souke Sports also offers you a reliable pair of gloves that you can use as you are riding your bike. They will not tear or wear out easily so you can expect to use them for a long time.
The upper material of these gloves is a mix of nylon and spandex while the palm material is nylon and pu with a 5mm foam padding.
I love that these gloves will allow your skin to breathe while they are flexible too. The palm foam padding absorbs shock and increases your safety as you are riding your bike.
The anti-slip feature will also make them a great choice as well as the anti-abrasion one. They are perfect gloves for long summer rides on different terrains.
You can find these gloves in both men version and women version and the features will stay the same.
Pros
Breathable material with enough elasticity for comfort
Perfect for long rides
Anti-slip palm material
Foam padding
Different colors and sizes
Cons
The padding might be too thin for some riders
Some seaming might be uncomfortable
Best for Minimal Design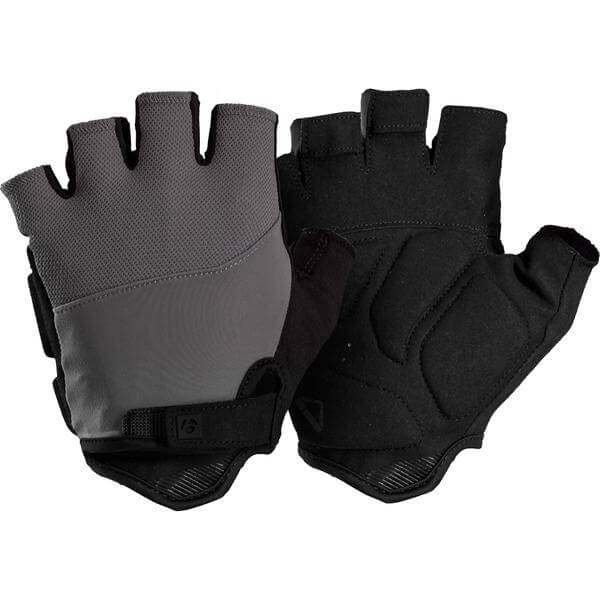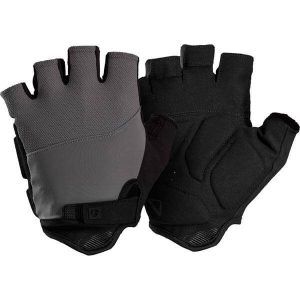 These Bontrager Solstice gloves have a minimal design. Yet they are efficient and pleasant to wear thanks to their soft yet resistant material. They will protect your hands even during long rides.
The palm gel padding reduces fatigue in your hands and helps you feel cozy even during hours of riding. You will love the synthetic leather material as well since it makes the gloves more durable.
I appreciate the hook and loop closure too as it allows you to put the gloves on and take them off in just a matter of seconds. You can also feel the handlebar comfortably as you are wearing these gloves when you ride.
They are ideal for beginner riders as well as advanced ones .
Pros
Gel padding palm
Synthetic leather for durability
Different colors available
Easy to put on and take off
Cons
Not recommended for cold weather
Not waterproof
Best for touch-screen use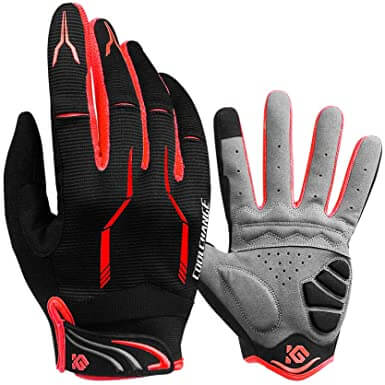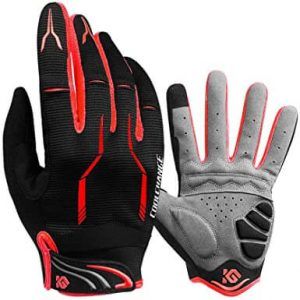 The last but not the least pair of road bike gloves is this Cool Change model. They have an interesting design that comes in six colors and various sizes. However, unlike other gloves, the biggest size for these ones is extra large.
The breathable material of these gloves is perfect even for hot days as well as for winter ones. Your hands will not sweat or get cold as you wear these gloves. I like that the palm material is an anti-slip microfiber with wear-resistant properties.
They have a touchscreen friendly material as well so you can use your devices as you are riding without having to take off the gloves. I can recommend these gloves for a variety of outdoor activities besides riding.
They are great for skiing, skateboarding, driving, fishing, hiking and so on and so forth.
Pros
Anti-slip microfiber
Perfect for all seasons
Multifunctional gloves
Different sizes and colors available
Cons
Your hands might still get too hot during summer days if you wear these gloves
The sizes are not standard which makes it difficult to find the right one for you
Read More: 7 Best Mountain Bike Gloves
How to choose the best road bike gloves
If you never invested in road bike gloves, you might wonder what features should these gloves have. We put together the main aspects that you should pay attention to before pulling your credit card out!
They should fit you properly
The size of the gloves is essential for your comfort. No matter how high-quality your gloves are, if they don't fit you perfectly, you will not be able to wear them.
I can tell you from experience that if your gloves are too small you can even develop wounds between your fingers from fabric rubbing. Also, if your gloves are too large, your fingers will wiggle and you will not feel like your grip is stable.
Checking the sizing chart that the manufacturer provides is always a must.
To find your size you should measure the widest area under your knuckles. After that, measure the length from the tip of your middle finger to the wrist. What size is longer will determine the size you wear for your gloves.
Choose a comfortable padding
The padding of such road bike gloves is a controversy all by itself. Some people prefer gloves with different padding levels while others prefer gloves that have no padding at all.
Most of the padding will be in the area that covers your palm. This is the area that gets in contact with the bike most and therefore, it needs more protection. But depending on the style of the gloves, you might find different designs out there.
You will find gloves with different padding material such as foam, EVA and gel. The gel padding gloves tend to be the most expensive ones too as they are also the softest and most comfortable type.
Let's say you want to use your smartphone without taking your gloves off. I hate taking my gloves off during winter in order to check my map on my phone or send a text. Which is why I prefer gloves that are touchscreen friendly.
Waterproof or water resistant
If you invest in roar bike gloves for winter you want them to be at least water resistant. However, I recommend you to invest in waterproof gloves for the cold season. Those will not just keep your hands warm but they will also be more durable.
Conclusion
If we had to choose the best road bike gloves, we would go for the CASTELLI Rosso Corsa Espresso model. These gloves have the most important qualities you might want to find in such a product. They are ergonomic which makes them comfortable, also waterproof and suitable for a long ride.
When choosing your perfect pair of gloves, run through the most important features they should have. The list we mentioned in this guide should help you significantly in making the best decision.