Gravel bike tires are essential when coming to riding on-road, especially on pavements and rocky roads. For that, it brings many possible riding experiences. And in order to have that, you gotta select the right one from multiple different tires.
To lessen the pain of spending time to find the most fitting one for your needs, we have made a list of the best gravel bike tires.
If you're looking for a quick top choice, then the Maxxis Re-Fuse shall be the best overall tire. Its extreme durability, easy to install, and attractive design make it a viable pick.
Read More: Best Road Bike Tires
Best Overall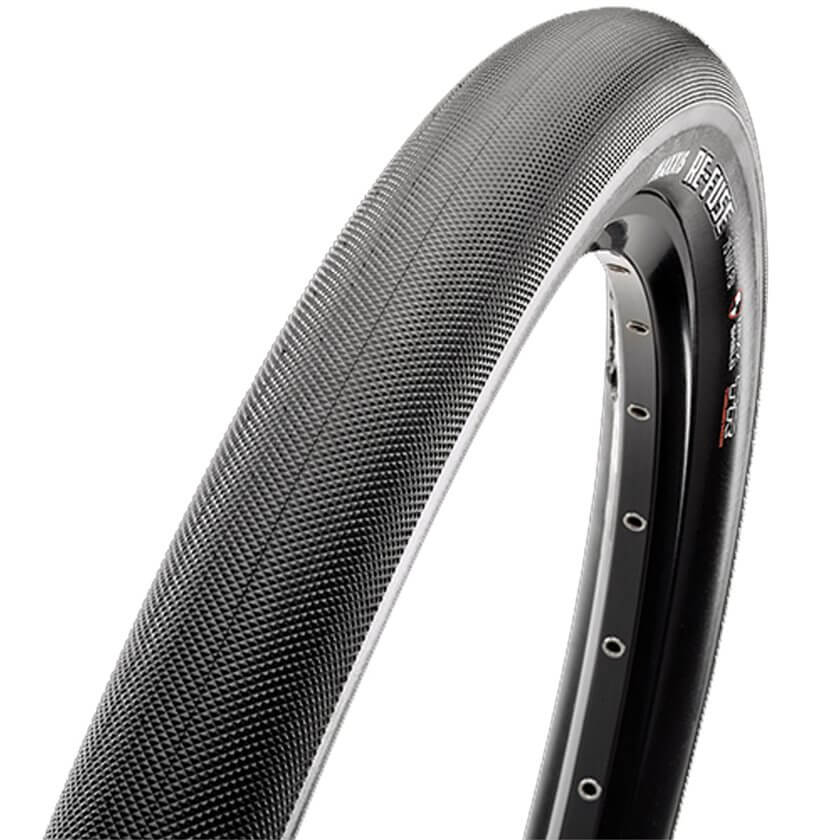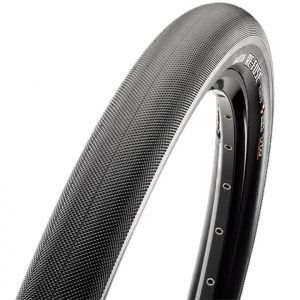 This best gravel tire features tubeless technology which makes the tire way more lightweight and easier to install. What's special about it is that the diamond-knurled tread design makes the ride smoother, whether it is hardpack gravel or loose gravel. You might just wanna call it the "gravel grinder tire".
With the so-called "Maxx Shield Protection", preventing cuts and punctures. The tire might last for a very long time because of the uttermost durability. And by all means, it has a reasonable price for having one of the better statistics.
It also is the best 650b gravel bike tire around so if you're using that diameter, might just pick this one up.
Pros:
Fantastic durability
Stunning clean design
Easy to install
Low rolling resistance
Cons: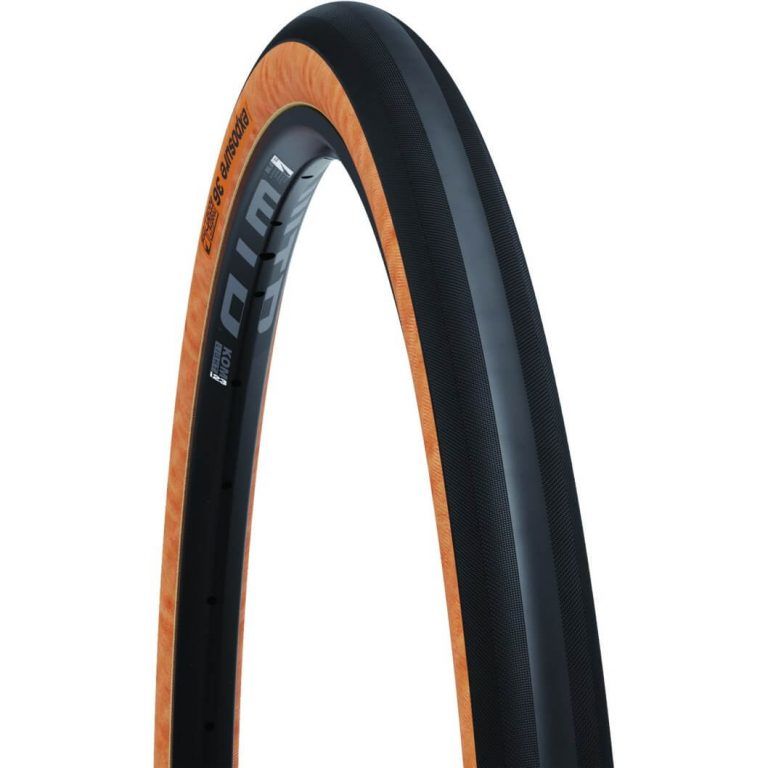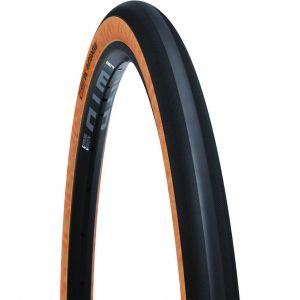 This tubeless tire was made to be in the same league as an elite road racing tire. However, being further upgraded to hold out against the rigors of gravel and dirt paths.
Furthermore, with its supple and smooth casing, your ride experience may just be a breeze. It comes in two simple colors too, black and tan. Although sadly it only comes in 700×30 size. But the 30mm size still can hold up to many bike frames, even if they have rim brakes.
Pros:
Supple casing
Easy to install
Smooth ride
Cons:
Only comes in one size
Average durability
Best For Off-Road Grip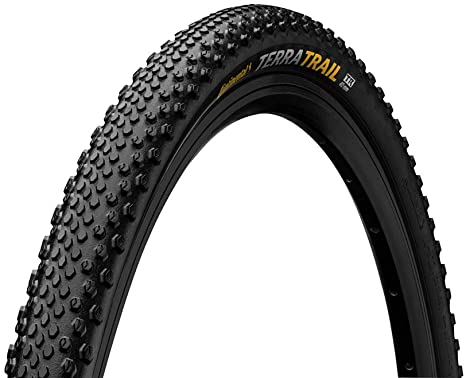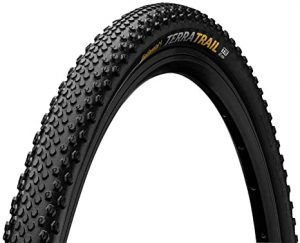 This best 650b gravel bike tire uses tubeless technology for easy installation and lightweight. Well with the two distinctive styles, the Continental Terra tire will offer different experiences.
The Terra Speed has facile tread blocks all over for tough roads and mixed surfaces. And the Terra Trail is a more aggressive take, gripping tightly at most in mixed or wet terrains. The performance doesn't drop when switching on different terrains, giving you a much more satisfying riding.
On top of that, a layer corduranylon placed in the sidewall to improve air retention and durability.
Pros:
Excellent gripping on asphalt and gravel roads
Fit nicely and easily
Comes in various sizes
Cons: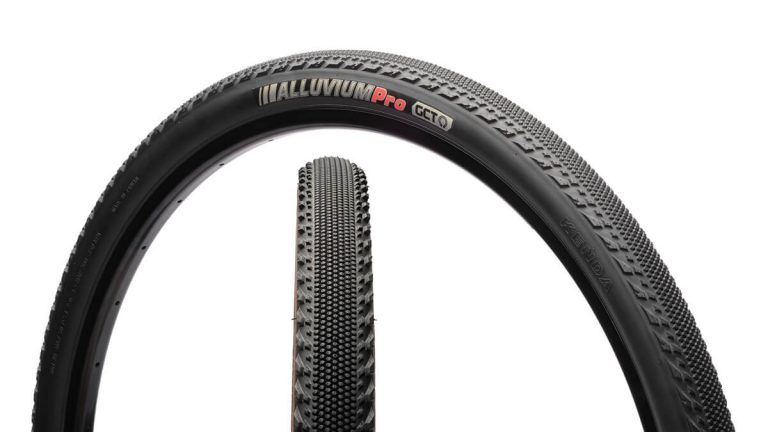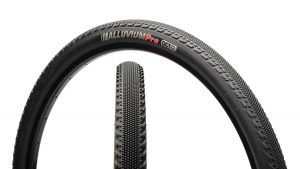 The tubeless Kenda Alluvium is fantastic if you're not only looking for riding on the pavement but also single track trails. It is optimized for greater speed and with the low profile knobs, it will assist in reducing rolling resistance. And the wrapping of GCT casing from bead to bead will surely provide great protection.
Another great feature is that it has a Reflective Hot Patch, which will make the tires more visible in low-light conditions. This in term will make your riding safer.
Pros:
Great for single track trails
Great durability
Tires are more visible than other ones
Cons:
Best For Dry Terrains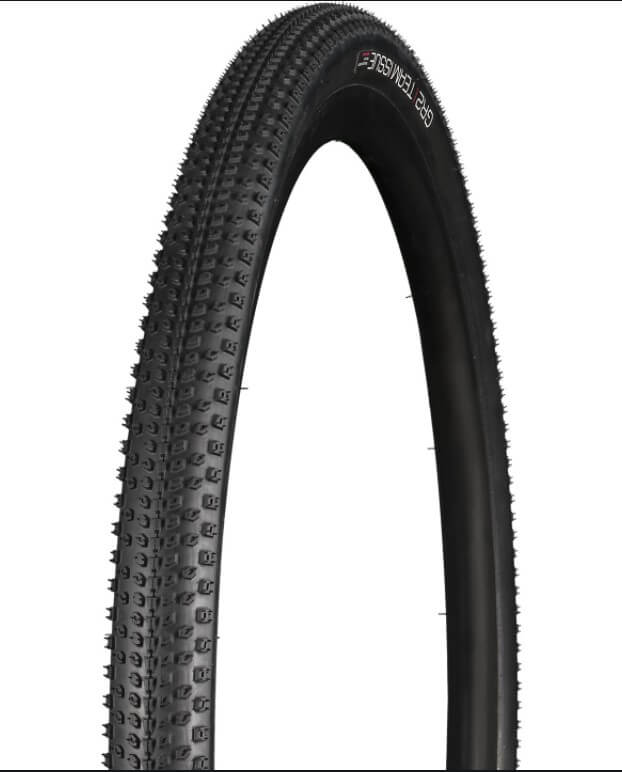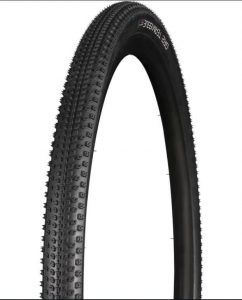 The Bontrager GR1 Team Issue is a dedicated tire exclusively for dry conditions so don't expect it to do well under wet conditions. Besides that, its excellent fast and smooth rolling performance is what makes it great and needed for a gravel bike tire. Once again, the tubeless technology has proven its worth, the tire is easy to set up and features an Inner Strength Casing for lightweight protection.
Furthermore, it comes in a pack of not only tires but wheels, sealant, valves, and rim stripes. Just might be a great deal and worth your money.
Pros:
Excellent grip
Easy to set up
Comes in a pack
Great for dry conditions
Cons:
Performs poorly in wet conditions
Low durability
High TPI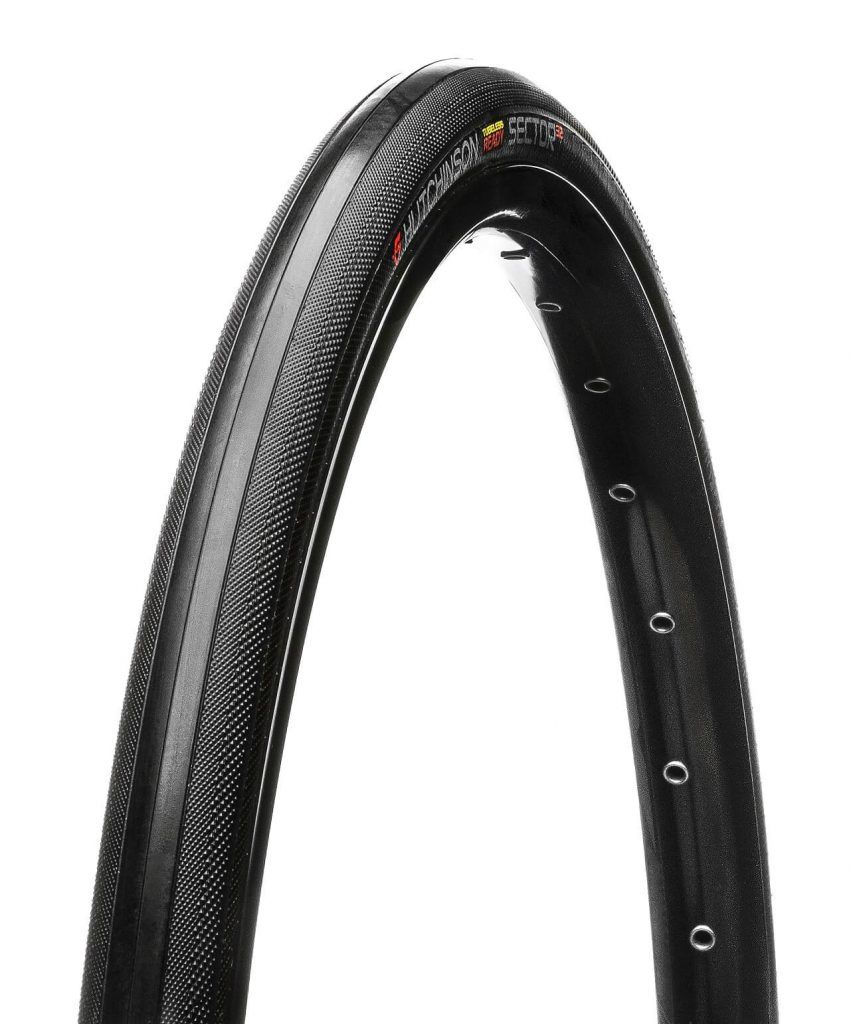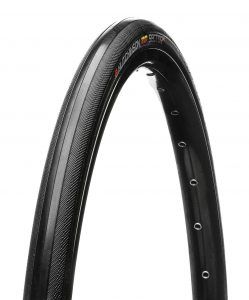 You might be impressed by how lightweight and smooth this tire can provide thanks to the high TPI it is holding, up to 127. The dual-compound design will also give out a splendid grip and speed. This is a viable option if you're up for races.
Additionally, true to its name, it would only fit for 32mm frames, it can still be ideal for commuters and gravel frames. Furthermore, it is tubeless, surely to be easy to install and provides good protection against punctures.
Pros:
High TPI, providing lightweight and smooth riding experience
Great grip
Easy to set up
Cons:
Slightly expensive
Average durability, the sidewalls can be splitted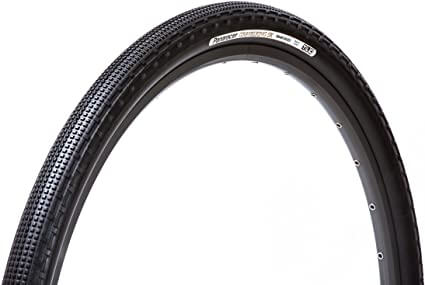 This excellent gravel tire is fantastic for all terrains. It performs well, lets out almost no sound when riding on pavement, and puts up good traction on packed dirt. And even on some tough terrains such as broken pavement and loose gravel.
It does its job competently as a gravel bike tire. All thanks to the high-quality craftsmanship from Japan.
Pros:
Quiet on pavement
Low rolling resistance
Great durability with the Kevlar Folding Bead
Comes in 32c, 35c, 38c and 43c
Cons:
Slightly difficult to install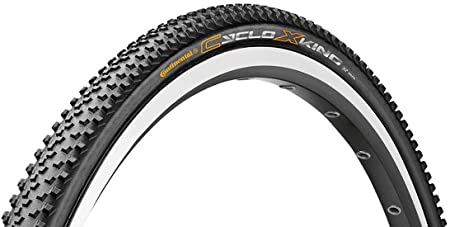 The Continental has been a trusty company to bring high-quality bike-related products. The Continental Cyclo X-King is no exception. It has all the great quality of a gravel bike tire.
Its exceptional grip, minimal rolling resistance, and dead silence when riding on the tougher surfaces all thanks to the new Black Chili compound of its and plentiful of small knobs.
Moreover, being made Nylon Fabric gives it spicier resistance against puncture cuts, ensuring long-lasting usage. And if you are using an e-bike, it does support them, might be a good choice if you are using one.
Pros:
Remarkable durability
Great performance on extreme terrains
Supports e-bike
Cons: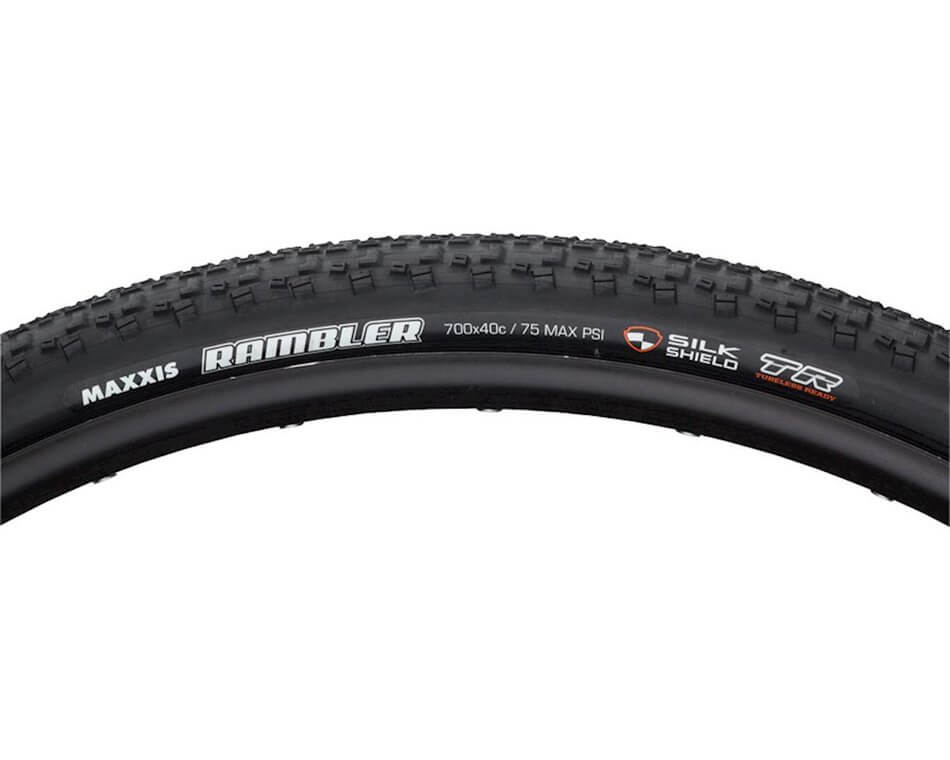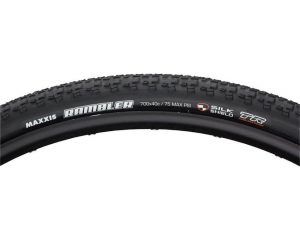 Well, this best gravel bike tire is at up-to-the-mill that it can get. Meaning that it does its job good enough. With good, soft gripping when on pavement and packed dirt.
Alongside great standard protection against punctures and cuts by using the EXO and SilkShield. And the application of tubeless also means it can be easy to mount on your bike and ready to go.
Pros:
Easy to mount
Great protection and grip
Can be fitted to large frames
Cons:
Average speed, can be slippery on rocks
Best For Riding In Harsh Weathers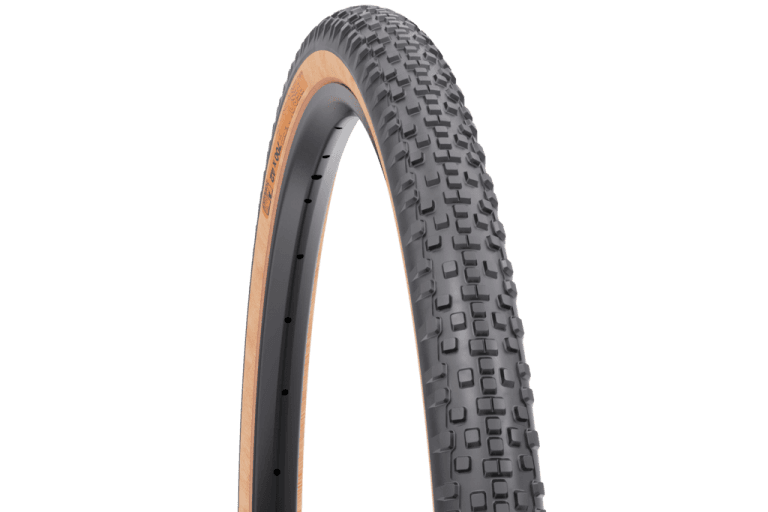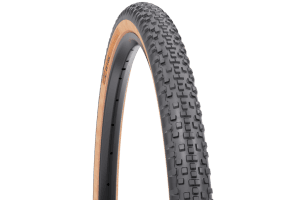 The WTB Resolute just might be a great option for those wishing to "challenge" the weather as this thing can still perform wonderfully under any weather. This tubeless gravel tire has a firmer rubber compound that provides great durability and much faster speed. And widely spaced knobs will deliver consistent traction, good grip, and control.
Another small great feature of the design is that the tanned sidewall looks retro. Surely to give you a marvelous riding experience while looking good doing it.
Pros:
Great performance under even harsh weather conditions
Good durability
Retro sidewall
Cons:
Best For Rocky Terrains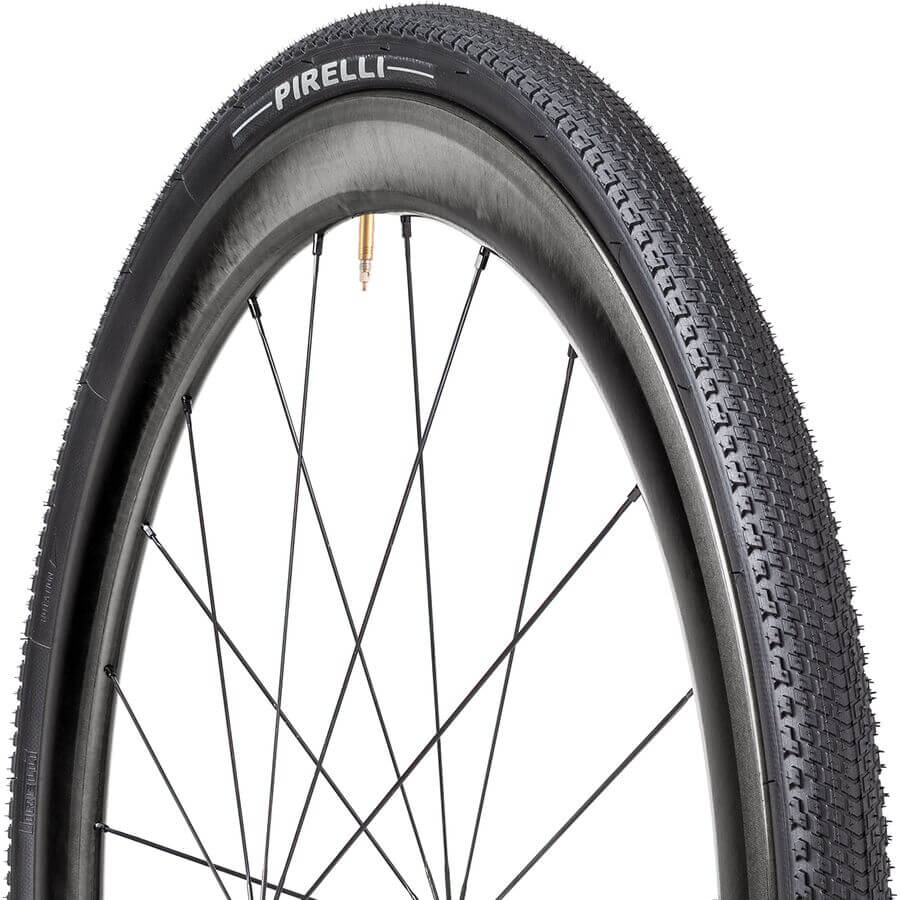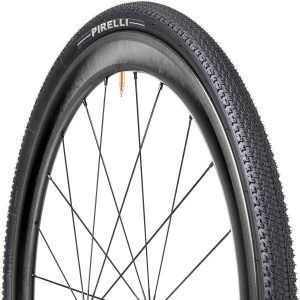 If you're looking for an adventurous gravel tire that can ride smoothly on the toughest terrains then this may be a great option to consider. The robust PIRELLI Cinturato has a smooth center part to assist in rolling resistance. With the knobs being tightly put together means a bigger contact area on the solid terrain the tires were made for.
And to prevent punctures and cuts, the tires have a reinforced casing design. This feature gives great protection from bead to bead meaning that you get quite tough sidewalls. Will be a vital feature considering sharp rocky terrains can shred those sidewalls quite easily.
Pros:
Performs excellently on rocky terrains, decently on tarmac
Extremely durable
Robust
Cons:
How to choose a gravel bike tire
If none of the best gravel bike tires listed above are in your best interest, then we have sorted out some factors that you should consider before picking the most suitable gravel bike tire in the vast market out there.
Types Of Terrains
Well first, you gotta know exactly what place you are riding on. Different tires react unalike on different terrains, mostly performing worse. Take deliberations on how smooth, or rough the terrain would be.
For example, tires that are made to be to tackle tough rocky terrains such as the PIRELLI Cinturato will do poorly in loose or muddy places. Or the Hutchinson Sector 32 with an extremely high TPI, making it lightweight and supple, performs excellently when you take it on tarmac or gravel. However, placing it on rocky terrains and it will do you no good.
Tire Size
Of course, would the tire fit your bike frame. This topic can be confusing as the tire's size classification can be difficult to understand. And it depends on where it was manufactured. But, thankfully, most of the gravel tires prefer width from 37mm to 40mm. This is good enough to go around on-road and off-road terrains.
The width can be varied according to the inner rim width. Just remember that, every time the inner rim width increases by 3 mm, the tire becomes 1 mm wider.
Tread Pattern
Tread patterns are vital as this would make up of how effective the tire can be and the purpose of that tire. The traction, excrete mud and water, resistance to tough terrains.
There are two main designs. Slick, which is ideal for smooth surfaces, such as road, tarmac, pavement, hardpack, etc. And Knobby, which is great for rough loose surfaces, like gravel, dirt, sand, rock, etc.
For the gravel bike tire, it has a mix of high, medium, low depth tread and the packed tread pattern is much tighter.
FAQ
1. Should I use an inner tube for a gravel tire?
Preferably no. Most gravel bike tires are tubeless, which has more benefits than inner tube. The incredible thing about the tubeless design is that it lets you run low pressures without the fearing of having pinch flats. This in turn gives better grip and comfort.
Furthermore, the sealant in the tubeless tires can patch up small punctures automatically.
2. How long should I change my gravel tire?
It depends on the quality of your tire. The high-end ones should last at least 2500 miles, whereas the gravel tires designed for racing can only go as far as after 1000 miles. The tougher gravel tires can last up to 4000 miles.
Conclusion
From all the best bike tires that we have listed, we have selected the Maxxis Re-Fuse as the best of the best. The best all-around statistics, from exceptional traction and grip to ride on gravel and mixed terrains to incredible durability, protecting from punctures and cuts. And the slick, smooth, attractive design can make you look great while riding.
But if you're looking for a much tougher gravel bike tire to perform well on rocky terrains. Then look no further than the PIRELLI Cinturato, sharp rocks won't be an issue due to its reinforced casing construction, and the fantastic grip when riding on solid terrain.