A bike chain is a vital component, it allows smooth and efficient pedaling. And in order to maintain its excellent performance which can boost the bike's speed, regular continuous cleaning is required. This includes wiping, derailleur, and lubricating.
To lessen the pain of finding the most suitable bike chain degreaser, we have finely reviewed 10 of the best ones and put up a list of them along with a buying guide.
If you're in a rush, the FINISH LINE Speed is an excellent overall choice degreaser. Its dry-based formula makes it easy to use and quick to clean, also won't make your bike's paint go off.
Best Overall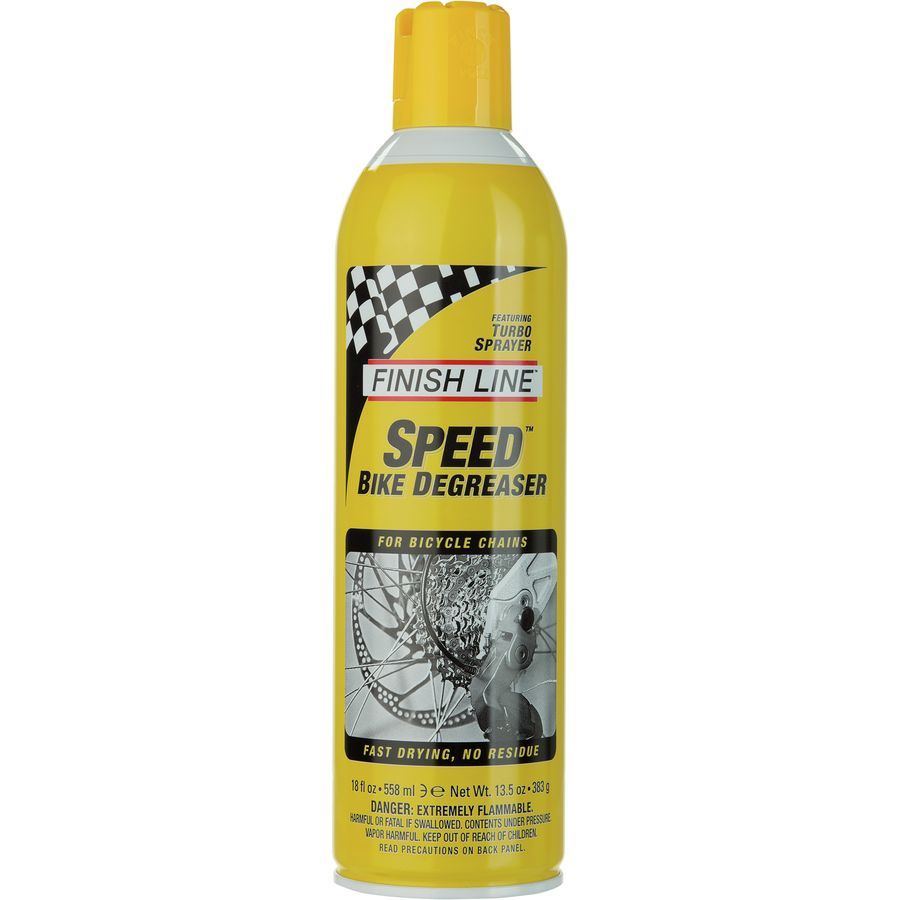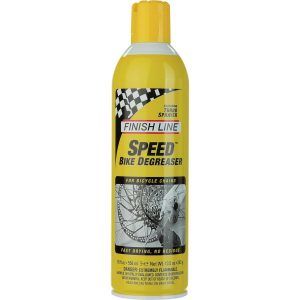 This best overall bike degreaser can be slightly more expensive than the other line of products but it is one of the more worthy investments.
A dry-style degreaser that just needs a minute to soak in. After that, thanks to the mechanical agitation, dirt and grimes are gone, leaving behind no residue. It is easy to use, requiring no scrubbing, brushing, or water rinsing.
On top of that, the chemical won't brush the bike's paint or plastic off. It can also be used for disc brakes too.
Pros:
Extremely quick to clean

Easy to use

No special tools required

Good smell
Cons:
Moderately high-priced

Usually takes a large volume to perform a normal cleaning
Most Popular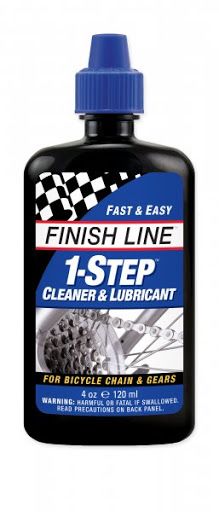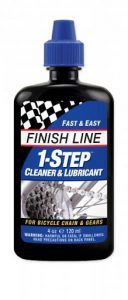 Another great product coming from Finish Line in which you will be impressed at the fact that not only it is a degreaser but also a lubricator. It's fast to work. The stains on the chains will be nicely cleaned, combining with the straw, it can easily blast away the dirt and grimes.
Although the lubrication isn't the best, the 1-Step provides good protection against rust and makes the chain much smoother. Also, just a quick note, buying the 17oz is a better investment than the 4oz.
Pros:
Can act as a degreaser and lubricator

Quick to work and easy to use

Good rust resistance
Cons:
Spray nozzle can break easily

Very costly overall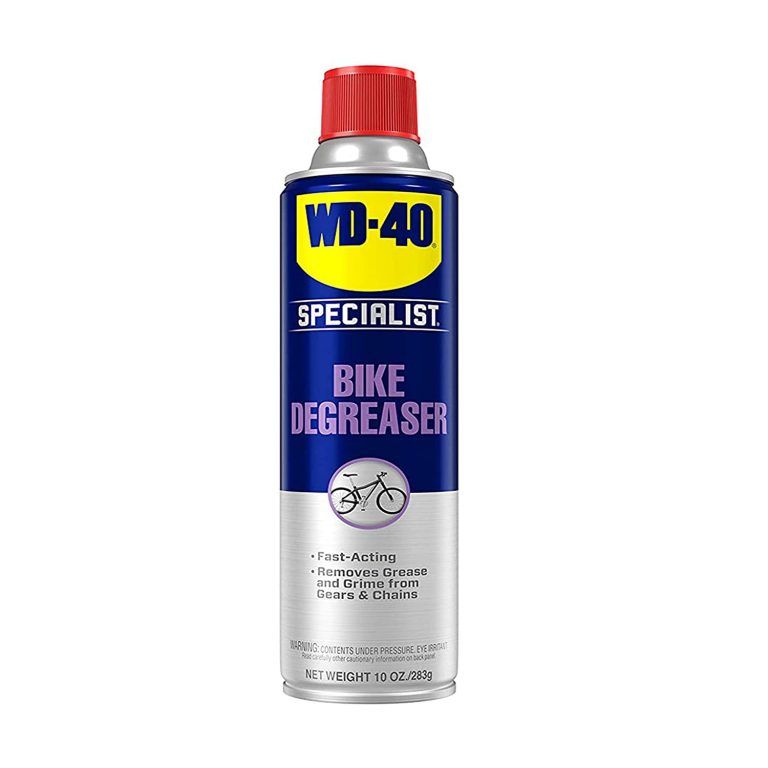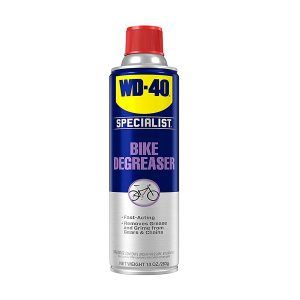 If you're looking for a safe degreaser for your bike, this might be a great choice. 10 ounces of foam capable of penetrating deeply and fast removes headstrong grimes and dirt. And it doesn't leave any residue behind and relatively straightforward to use because of its spray can design.
Additionally, because the foam doesn't include any acidic base, it is safe and non-toxic for both you and your bike.
Pros:
Safe and non-toxic

Foam gets into small spots, efficient cleaning

Affordable
Cons:
Smelly odor

Can freeze when exposed to cold conditions.
Best Biodegradable Degreaser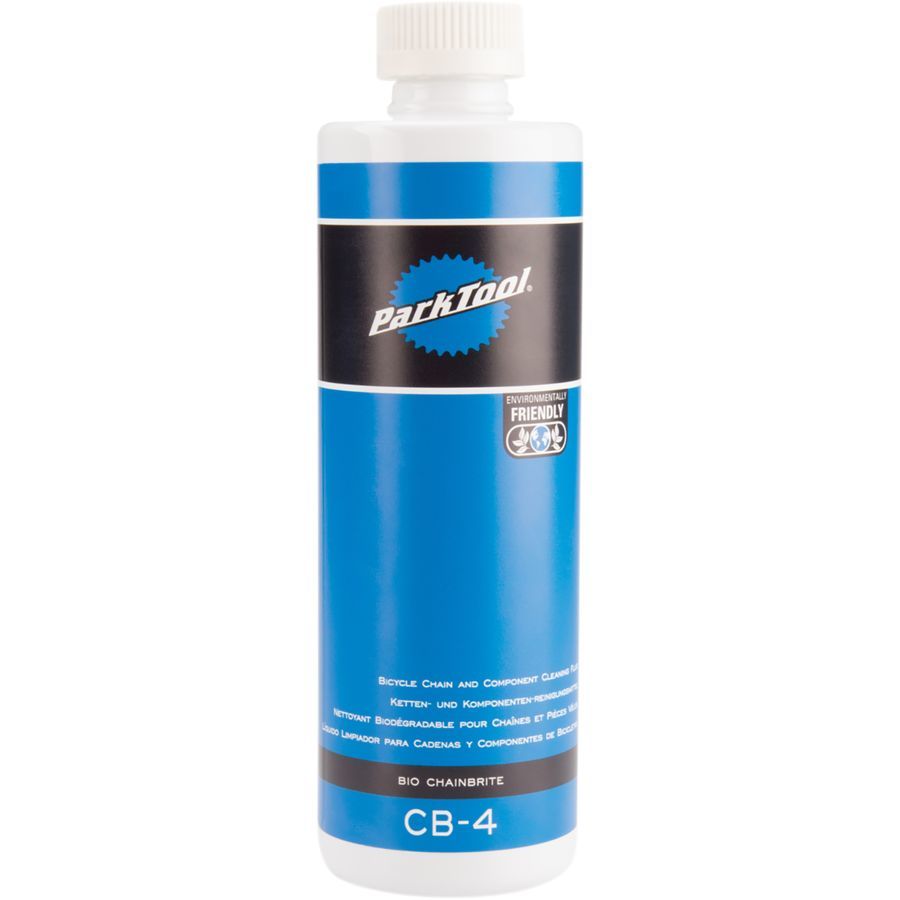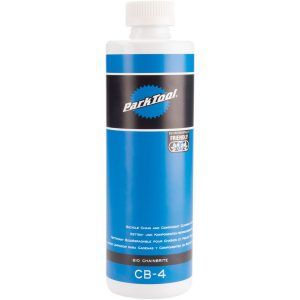 Park Tool delivers us one of the best bike chain degreasers around. This 16 ounces plant-based degreaser is biodegradable which means non-harmful to the environment and including alloy, plastic, or rubber.
You can apply on a cloth or brush to scrub but it's to use Park Tool's own scrubber to deliver the top performance. It can also be versatile, being able to use on other things besides the bike chain.
Pros:
Plant-based, biodegradable

Efficient and fast cleaning

Versatile
Cons:
Fast Runner For Best Biodegradable Degreaser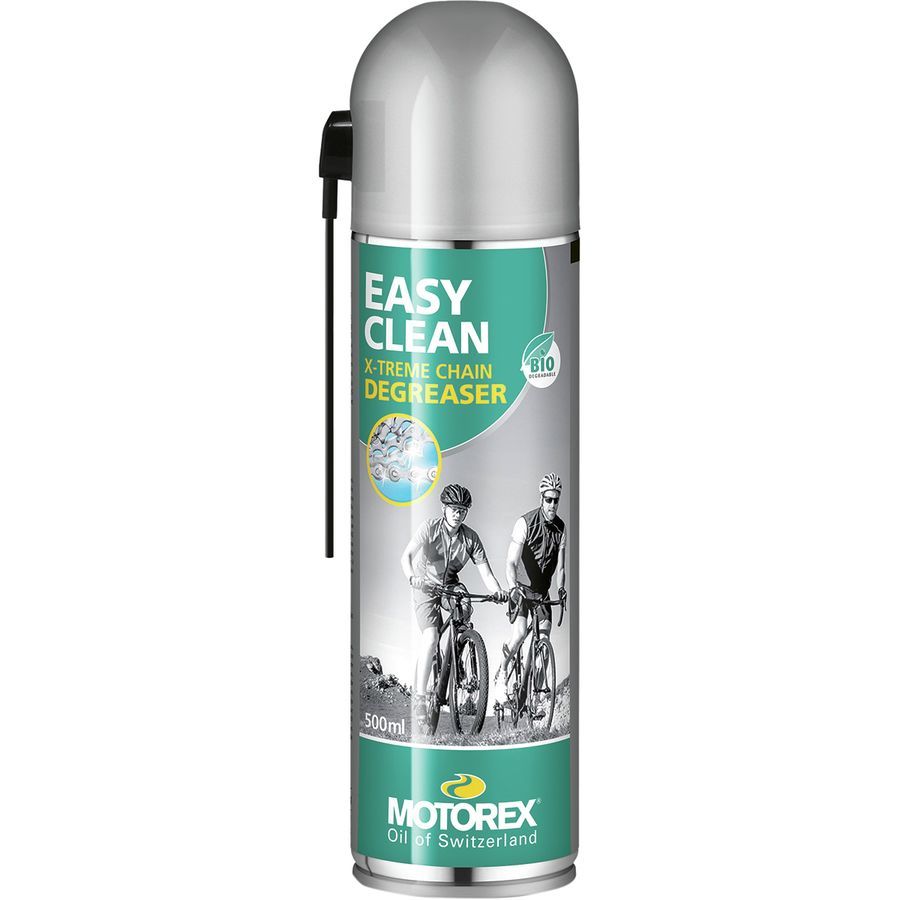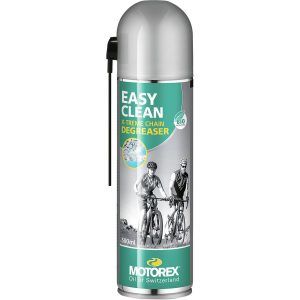 Looking at the MOTOREX Easy Clean, it is like the brother to the PARK TOOL Bio. Its 17 ounces of special formula makes it biodegradable and wipes off the dirty spots with ease. Made to be extremely efficient with the drivetrain, especially the chains.
Just simply apply to a rag and scrub scrub, then grease is long gone even the nastiest chains. Non-toxic and high-quality
Pros:
Non-corrosive, biodegradable

Effective dirt and grimes cleaning

Easy to direct
Cons: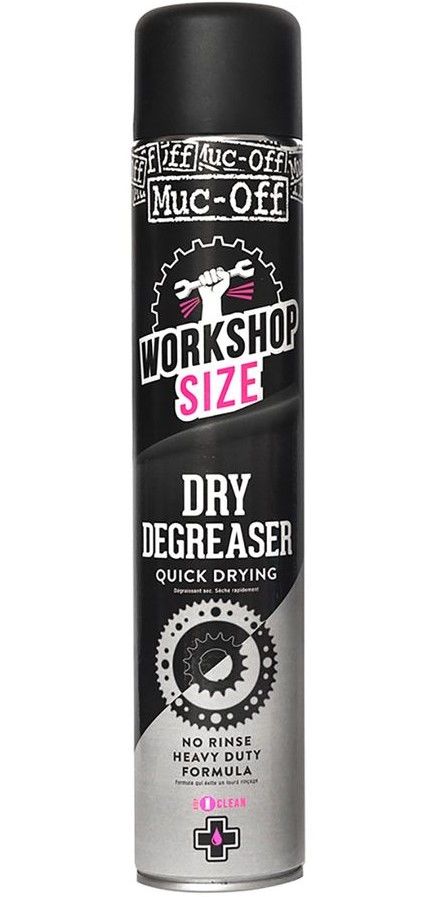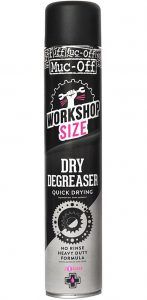 This best bike chain dry degreaser contains a whole whopping 25.3 ounces of fast grease elimination formula that leaves behind no residue. Because of its dry properties, you do not need a scrubber or to rinse it with water afterward which just makes the whole cleaning process much faster. Works even on waterproof grease and chain lube residue.
Moreover, you can use it to apply on other bike components such as the gears and mechs. Along with it being safe on the O, X, Z-rings chains.
Pros:
Fantastic grease elimination

Safe on O, X, Z-rings chains

Works on multiple bike components

Large-volume
Cons: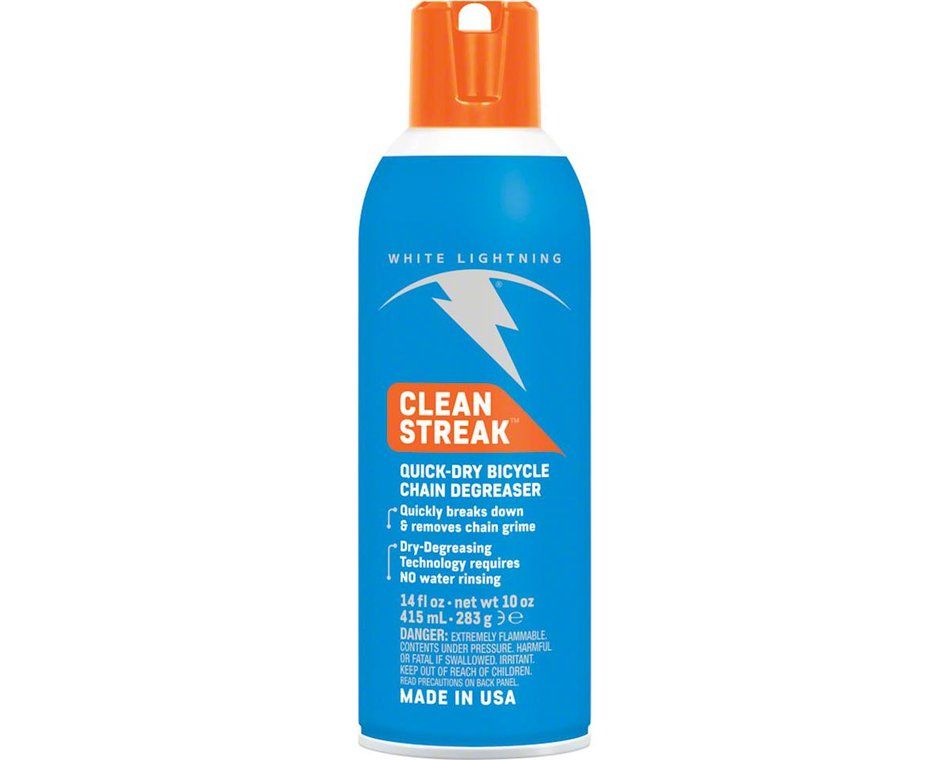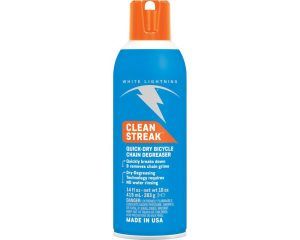 A simple 14 ounces best bicycle chain degreaser that does its job well enough as soon as it is applied. The simplistic design and usage along with effectual cleaningon plenty of bike components and no residue are left behind make it a great addition to your stack of bike tools.
A neat feature it has is that it can be used to melt away layers of buildup that happens after repeated applications of lube.
Pros:
Simple yet effective

Highly affordable

Leaves behind no residue
Cons:
Best Affordable Degreaser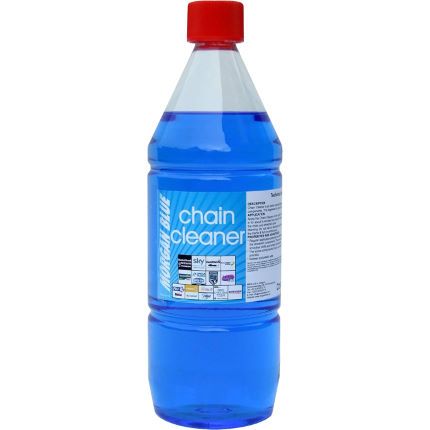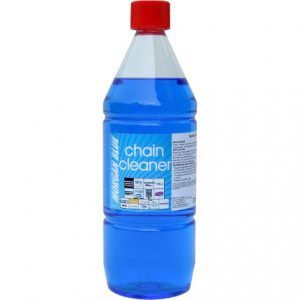 If you're seeking a low-cost bike chain degreaser, the Morgan Blue got you covered. But just because it's cheaper than most products doesn't mean it's not high-quality. It is best to use a brush for the most splendid outcome. After scrubbing, wait for 5 minutes to let it soak in then use soapy water to rinse. Straightforward as that.
There's nothing more to say, it works as it intended to, cleaning the chain and derailleurs off filthiness and it's safe for rubber, plastic.
Pros:
Cost-efficient

Good cleaning performance

Simple to use
Cons:
Do not use a spray gun as it would be wasteful
Best For Quantity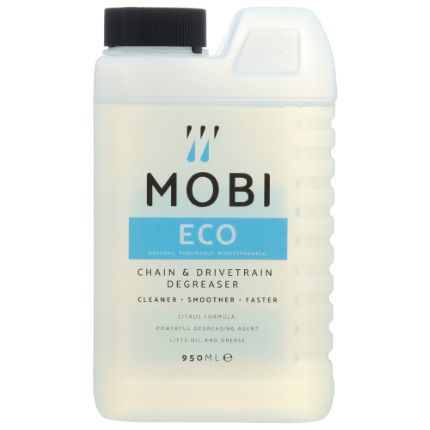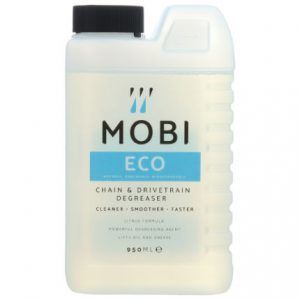 Looking for bike degreasers that come in a large-volume? The Mobi Eco Citrus Degreaser with its 32 ounces of powerful degreasing agent will do just fine. Not only it penetrates dirt, grime, and lubes well enough, it is environmentally-friendly and biodegradable as it mostly uses natural sources.
On top of that, after cleansing your bike chain, it gives out a refreshing smell.
Pros:
Huge volume

Biodegradable

Great value
Cons:
Still requires a large amount to finely clean
Safest Degreaser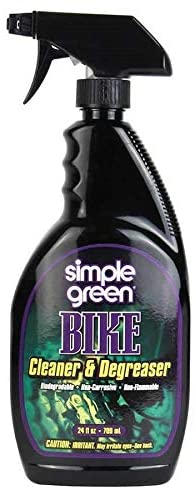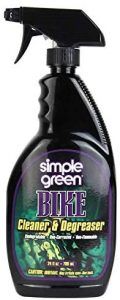 The Simple Green Bike Cleaner comes in the form of your 24 ounces traditional spray can. The formula inside is biodegradable and somehow can be fire-resistant. When applied, it will give out foams and after few minutes, nicely soaked up then dirt, grease, oil are removed.
It is highly affordable, large-volume, effective, and can also be used on other tasks besides simply using it on bike components.
Pros:
Effortless to use

Biodegradable, non-toxic

Really low-cost
Cons:
Cleaning performance is average
What to Consider When Buying a Bike Chain Degreaser
After our review of the top degreaser for bikes, if you're still baffled in which selection to make, we have made a small buying guide to further assist you in finding your very own best bike chain degreaser. This includes some considerable and important factors.
Non-toxic Vs Biodegradable Degreasers
When a degreaser is biodegradable, it doesn't always meant to be non-toxic as it can contain some harmful chemicals. Biodegradable means that it's safe for the consumer and the environment, these products will eventually break down.
But if you're looking for a degreaser that can just do both, Simple Green Bike Cleaner is a fine touch.
Or simply a great biodegradable degreaser, the solid choice is to go with PARK TOOL Bio ChainBrite Cleaner.
Easy To Use
A small detail that shouldn't be overlooked. You would like a degreaser that doesn't take up too much of your time to figure out how to use it.
Most of the more modern degreaser takes up the design of a spray can which is way more convenient and easier. Finish Line 1-Step can essentially act as a degreaser and lubricator which makes your whole cleaning progress a breeze.
Dries Fast
And to lessen the time of cleaning filthy chains, you would want a degreaser that can dry up fast. Then after that, you can get to the lubrication process. We recommend a dry-based degreaser just like the FINISH LINE Speed. You don't have to do much besides waiting for around a minute for it to soak it then done, grease be gone.
FAQ
1. How often should I clean my bike chain?
Should be each and every ride as a clean bike chain can give a much better performance and riding experience. You don't really need to do much, just a fast wipe with a rag should do the job.
2. Is it safe to use WD-40 only bike chain?
Yes, it is safe. Although don't use it as a lubricant as it drains away any existing lubricant and makes the bike chain dry. Its purpose is to be a rust dissolver.
3. Can I use dish soap to clean my bike chain?
Besides using a degreaser, you can use dish soap to clean your bike chain. Simply mix it with hot water then use a rag, cloth to scrub.
Conclusion
With the 10 best bike chain degreasers reviewed, we have concluded that the FINISH LINE Speed is the top dog. A dry-based degreaser that takes only around a minute to clean and is really effective at it too. It is a great value and a good investment.
But if you're looking for a fantastic biodegradable degreaser, PARK TOOL Bio ChainBrite Cleaner will be your best pick. Versatile, eco-friendly, and fantastic degreasing performance.