Bicycle bells play a huge role in letting people around you know your presence so that they will move aside or avoid you. They aren't intended to be beautiful, but it doesn't hurt to have a beautiful design and nice sound when you ring it. But picking the best bike bell can be hella hurtful cause of so many there are.
So we are here to give you our reviews on the best bike bells to consider buying that might fit your style.
If you're looking for a quick choice, the Crane Bike Bell should be the best overall bike bell with a glamorous, elegant design and awesome ring.
Now let's dive into the list, we have divided it into three categories so you have a better time choosing.
Best High-Quality Bike Bell
Best Overall Bike Bell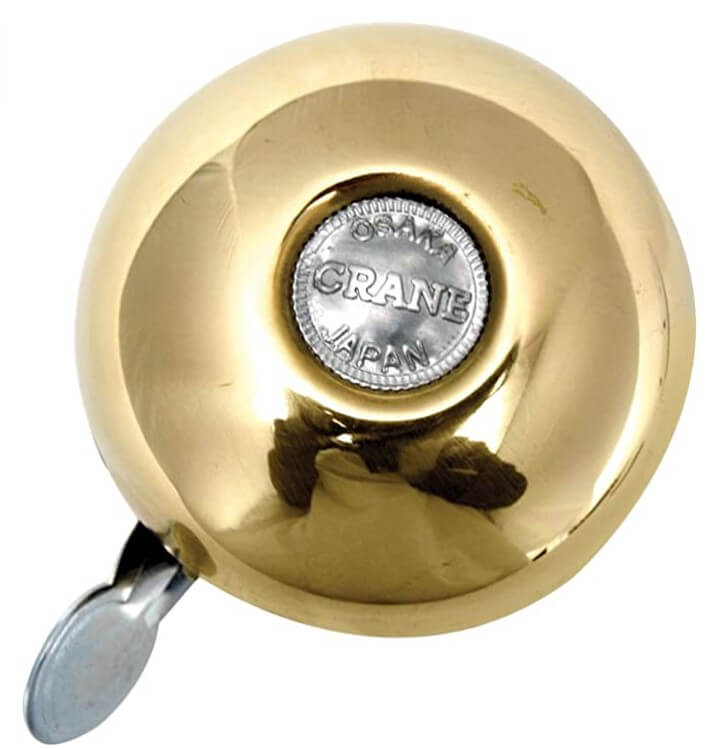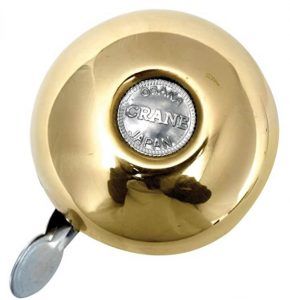 This is by far the best looking bike bell we have come across. The bell consists of a large brass dome and plated with copper. This design gives out an elegant and vintage vibe to it, especially in pairs with city bikes and traditional road bikes.
Not just the look is good but the tone it gives out is excellent. Because the dome is large, the ring will be longer. The pleasantry it brings will surely not annoy you.
It comes in four unique colors: brass, neo-black, chrome, and pink. With pink definitely be the best-looking in my books.
Pros:
Vintage and elegant design
Pleasant long chime
Extremely durable
Easy to use
Cons:
High price
The internals can sometimes be broken
Runner Up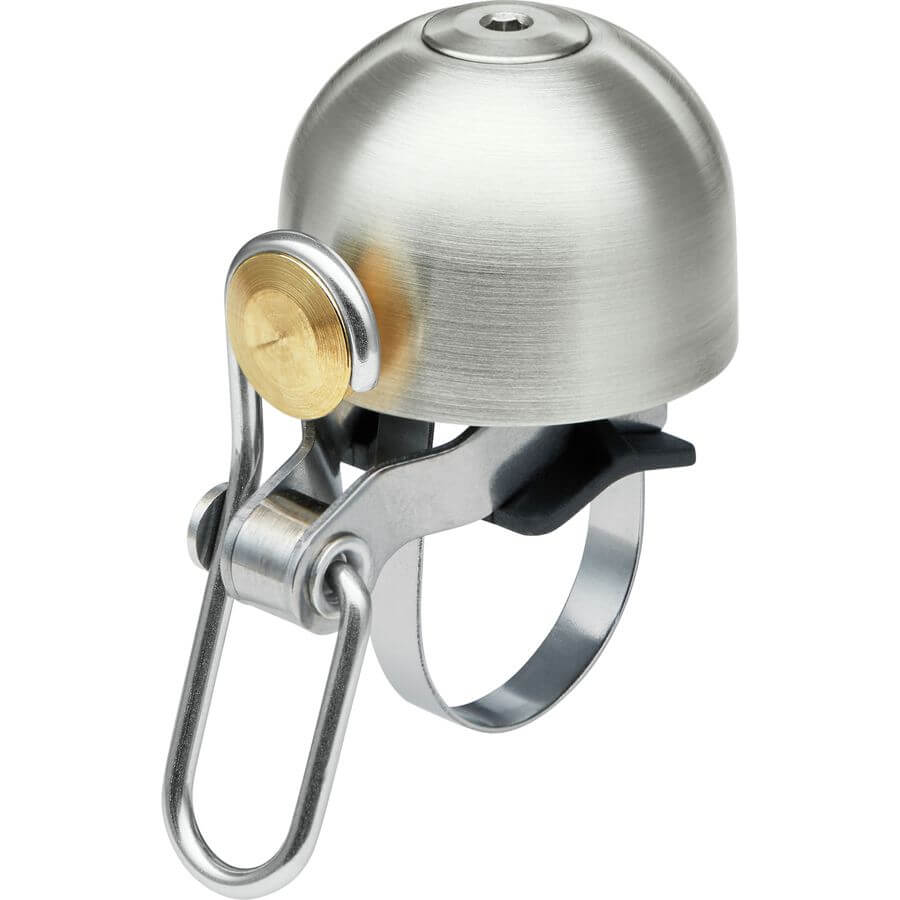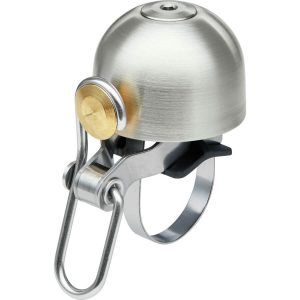 The famous SPURCYCLE Bell might be one of the best bells you can have right now. Made from premium brass and stainless steel, it delivers a distinctive ring that echoed up to three-time as long as normal bells.
With this feature, you can safely go through blind corners or driveways or even through crowded supermarkets, letting the other side know that you are there.
Pros:
Unique tone, resonate up to three times
Very durable
Great for proper trail etiquette
Cons:
Expensive
Can gouge handlebars
Can loose up
Most Unique Bike Bell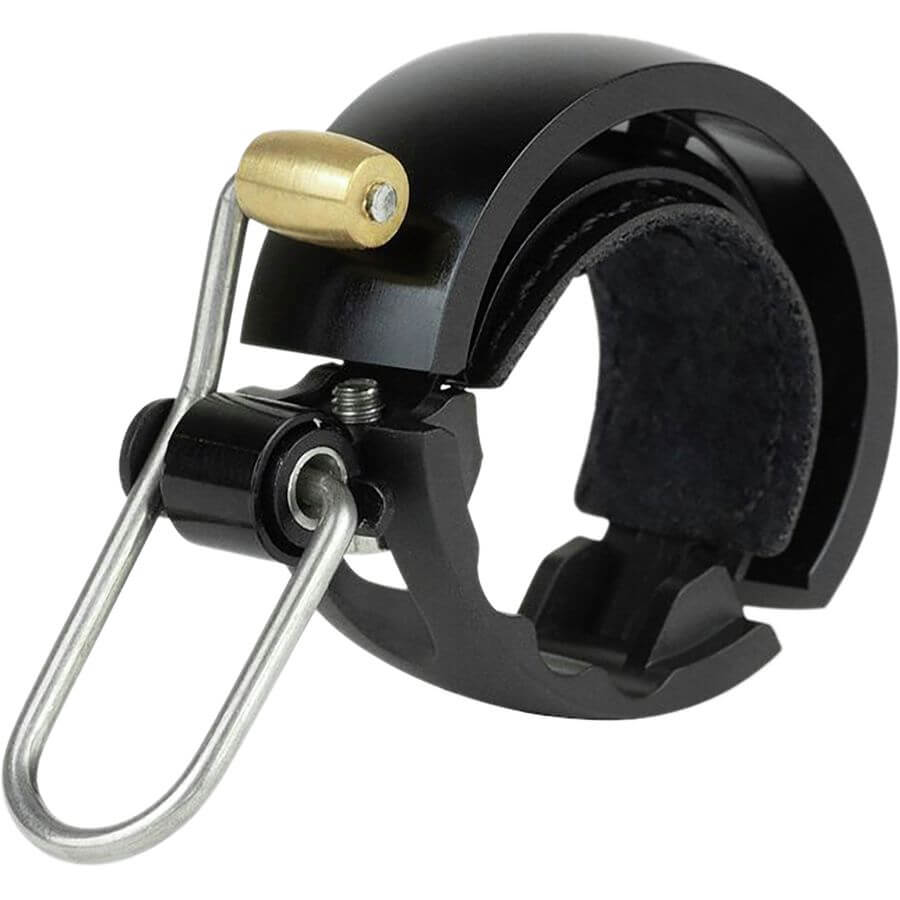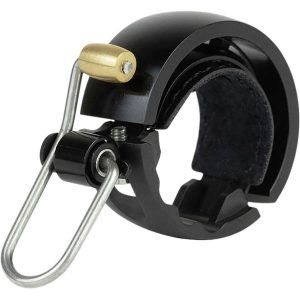 The Knog Oi Luxe in the list of best bicycle bells has a design in which besides having a cylindrical dome like any other ones, it is simply a metal bar which is a CNC machined dinger. This gives it a more low-profile touch for commuting, road, or mountain biking while still providing awesome durability and loud ringing sound, traveling long distances.
Another unique feature is that it fits around the handlebar, not up or down. It also comes with a small and large edition, you get to choose three colors: brass, silver or black. I would personally prefer brass as it goes with the leather color inside.
Pros:
Distinctive design
Low-profile
Fits around handlebars
Comes with two sizes
Cons:
Expensive
A bit hard to install
Slightly small ring
Best Simple Design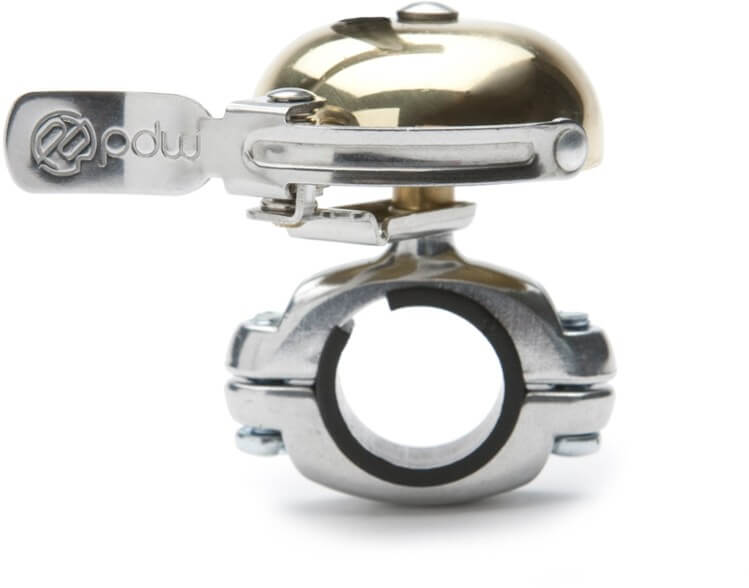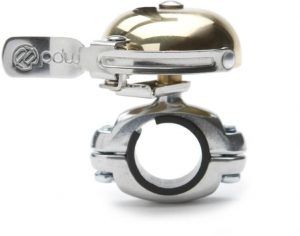 With rather a gorgeous simple design and nice golden paint job, the Portland Design Works lovely cool bicycle bell may fit in well for anyone that has a taste for beauty. It is great for taking a ride in the neighborhood with it, though don't get your hopes too high for riding, it won't get the driver's attention good enough.
Pros:
Easy to install and operate
Alluring look
Tight to handlebar
Cons:
Best For Mountain Bike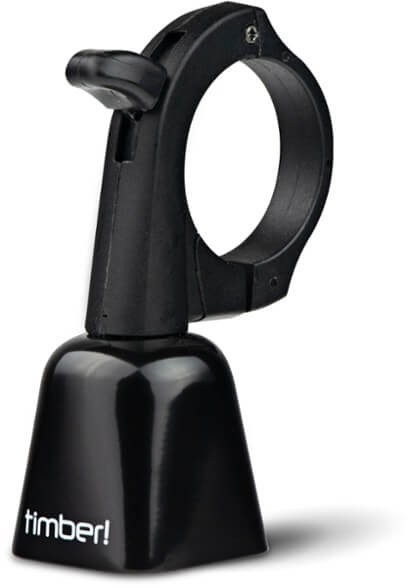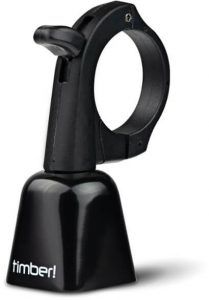 This is the newest upgrade to the TIMBER's bike bells with a more modern touch to it. You will find that the design has a much longer life internal cable, narrower bar profile and shifting is smoother.
An interesting feature it has is that it has two modes. You can activate the "Motion ring mode" to pass on shared trails or letting the wildlife know. Or the "Stealth mode" in which it silentes, giving a more peaceful ring.
Not only that, the bolt-on model will make it sit tight on the handlebar, no shaking or spinning. And the ring sound just travels so far.
Pros:
Two modes for two purposes
Fantastic ring, it goes far
Eccentric, modern design
Cons:
The "Stealth Mode" can sometimes be broken as the striker is too heavy
Slightly bad durability
Expensive
Best Bike Bell For The Money
Most Popular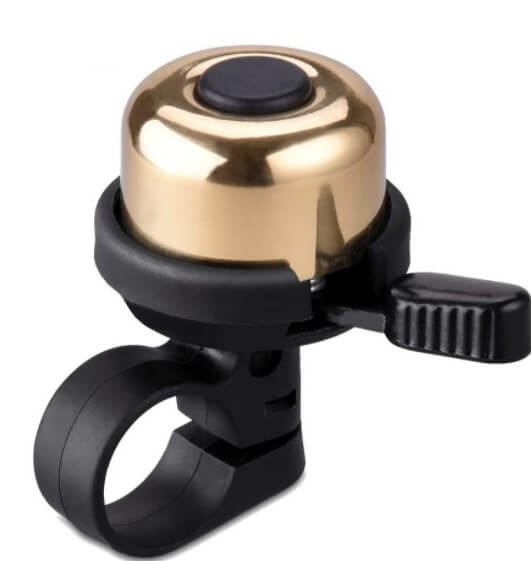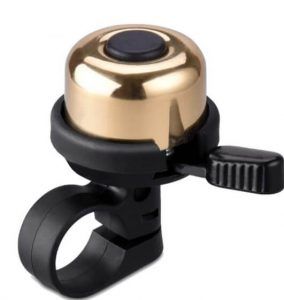 This Bonmixc cool bike bell holds a vintage and old-fashioned touch despite still having a cheap price and delivers a clear, loud ring. As the dome of the bell is made from high-quality brass and the holder is constructed from aluminum alloy, it will surely last for a very long while.
What's intriguing is that it comes in two sizes with two totally different designs. The bigger size can fit handlebars between 20mm – 29mm, whereas the smaller one 21mm – 23mm.
Pros:
Highly affordable
Clear and loud ring
Very durable
Comes in two sizes
Cons:
Best For Kid's Bike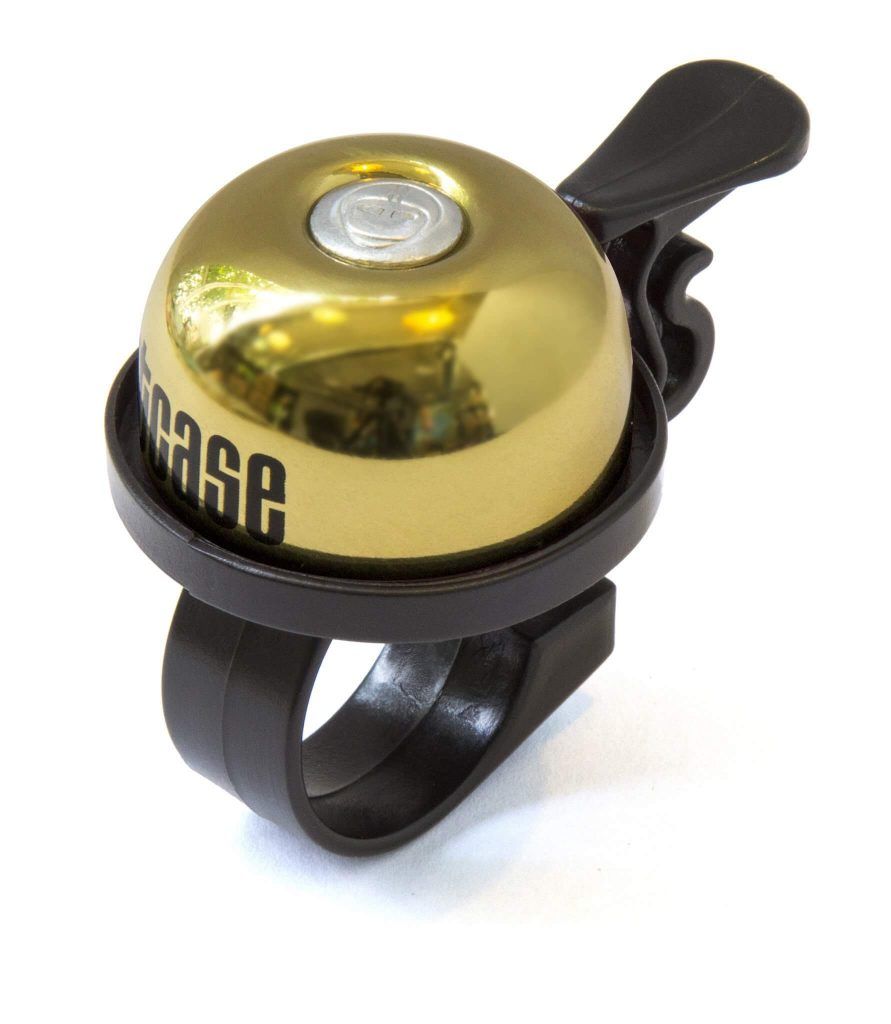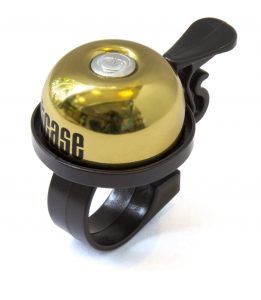 If you're seeking a modern bell bike for your kid's bike, then Thubmdinger bell may be the top choice. The bell itself is very small and sleek, fitting for all kid's bikes. Despite being tiny, it delivers a crisp and clear ring, ensuring the presence to be known.
On top of that, it's very easy to mount on the handlebar with just a simple attachment.
Pros:
Tiny, great for kid's bikes
Clean and clear ring
Easy to mount
Cons:
Best For Cruising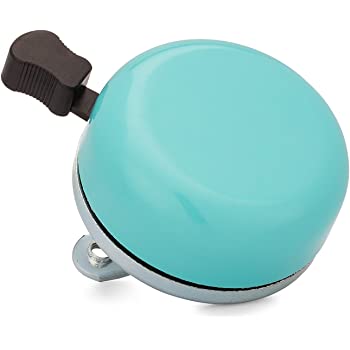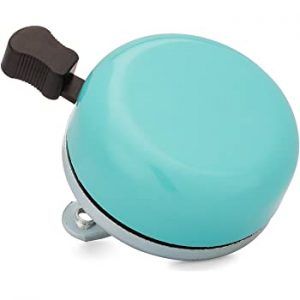 The MARQUE is said to be made for cruiser bikes, and it certainly did its job. While still holding a vintage design, it gives out a really good and crispy traditional ring while allowing you to "cruise" across places. For its durability, being made from steel material means it can hold on to for a long time.
There are 3 colors to choose from: black, silver and blue. With the blue being a little more expensive.
Pros:
Great durability
Good, clear, crispy sound
Straightforward installation
Cons:
Slightly overpriced
A bit loose on the handlebar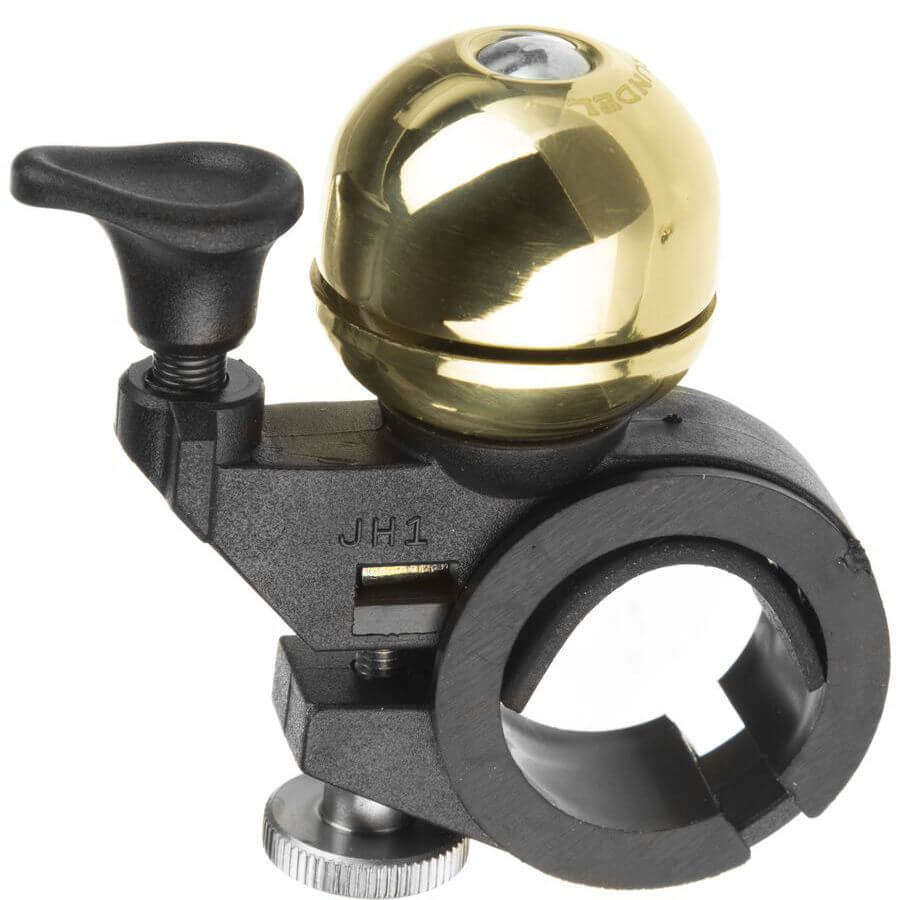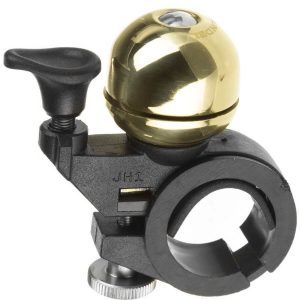 This is a bit weirder to take in a good way of designing the bell. Besides using the traditional cylindrical dome style, Arundel bell has a rounded profile which takes up less space while still providing a good ring.
The best part about it is that it has up to three distinctive designs but all are made from a durable stainless steel thumb screw, and each one provides a different way to ring. The Isabell, the Maybell, and the Jezebell.
Pros:
Up to three different designs, providing more selections to choose from
Good durability
Nice clear ring
Cons:
More expensive than other ones in this category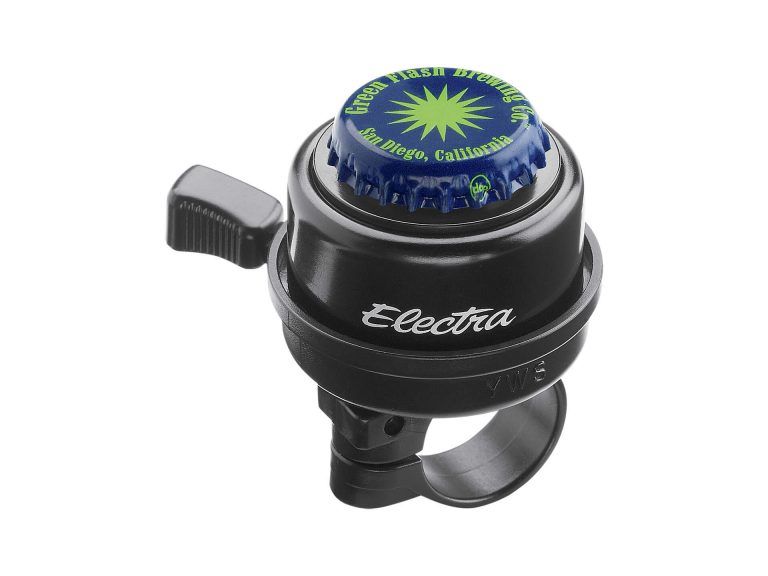 The Electra Bottlecap modern bell bike went for a cooler design, you can put any, and I mean any bottle caps of your most endorsed drink on it as decoration. While the whole ring quality and durability is up to standards, this might be a great bike bell if you're heading for a customizable style.
Pros:
Customizable
Cheap
Easy to install and operate
Cons:
Mediocre chime and durability
Best Classic Bike Bell
Best For Old School Ring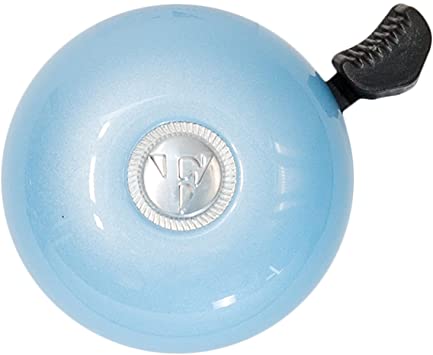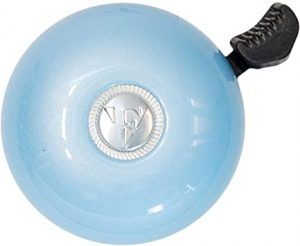 A one of a kind bike bell, if you are wishing to have that classic old school chime then this is the best one. According to some customers, they would ring it when there's no one around as the pleasant chime makes them feel calm. Despite being classic, it is made to be very durable against bad weathers so you can hear that long-lasting ring for a long while.
Furthermore, there are plenty of colors to choose from, great for matching the frames of your bike.
Pros:
Classic and pleasant ring
Durable
Easy to mount
Cons:
Even though the dome is durable, the internals can have issues
A bit expensive
Best Classic Bike Bell For Whose On A Budget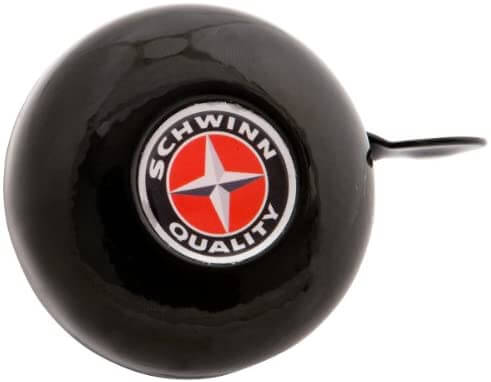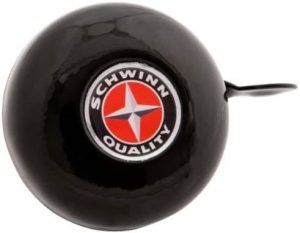 An up-to-standard classic bicycle bell that has all the attributes you need for a bike bell. Sturdy, sit tight on your handlebar and a good, vintage, loud chime. It is relatively cheap too, easily affordable. What else can you ask more?
Pros:
Loud and clear ring
Durable, with layers coats thick
Cheap
Cons:
Nothing really unique
A bit difficult to install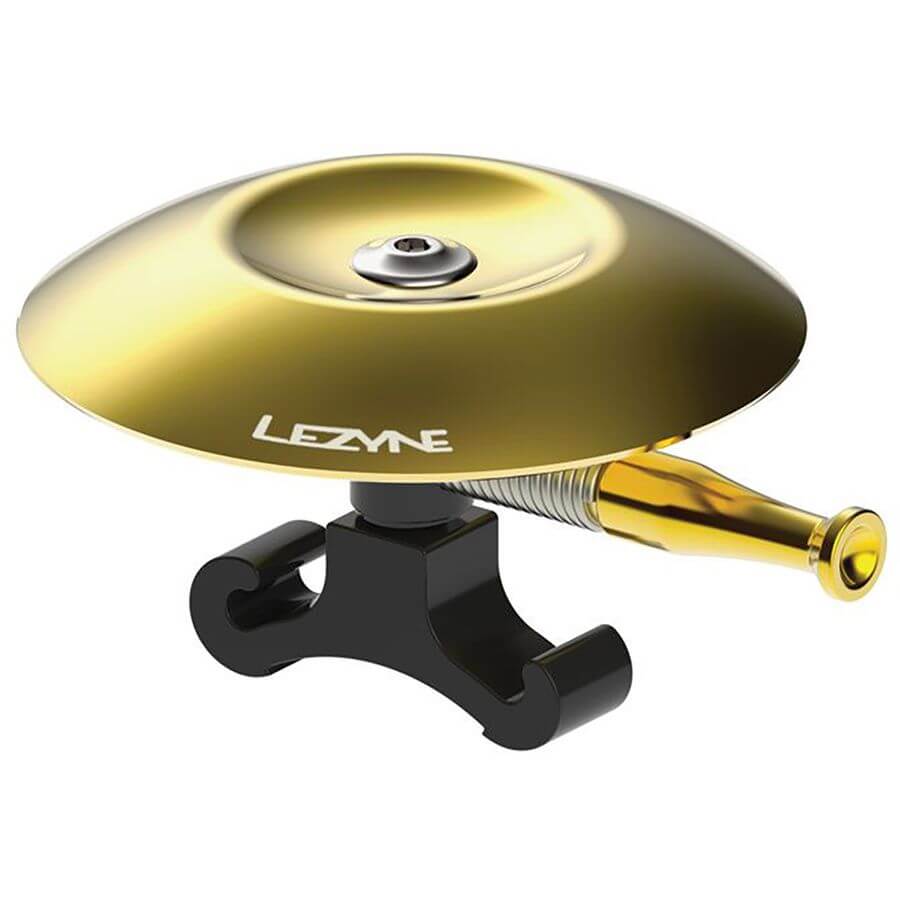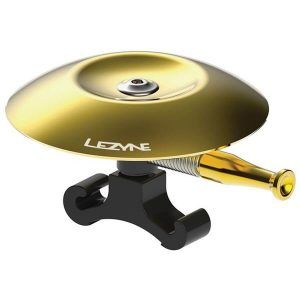 This Lezyne classic bell takes the cake for a very cool and simple design of a bike bell. It works exactly like the other classic cylindrical bike bells, but apart from the design, it has a more modern form. Being more shallow means that it is low-profile.
Besides having a shallow design, it is easy to mount as it consists of a flexible O-ring that can easily the bell's metal base with the handlebar. On top of that, it features a slim pad under it to protect your handlebar from being scratched by the metal base.
Pros:
Easy to mount
Low-profile
Very durable
Cons: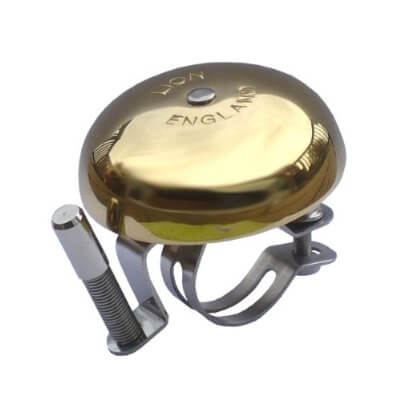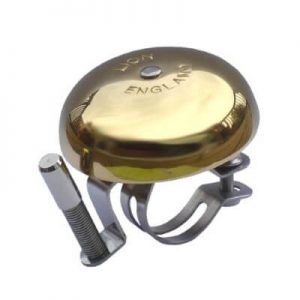 This majestic retro bicycle bell might be what you want for Christmas this year. Made from top-notched craftsmanship and high-end quality, it delivers a satisfying classic long ding that can be heard from far away.
And of course, the durability is great, the brass material makes it sustainable across many harsh weather conditions. Also the mount, being made from stainless steel, can fit from 22mm to 26mm handlebars. For these great attributes, it isn't gonna be cheap.
Pros:
Long and satisfying chime
Resistant to corrosion
Very durable
Cons:
The Classiest Of Classic Bike Bell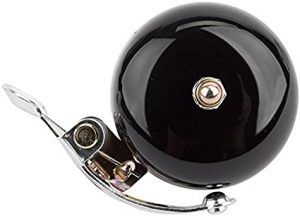 Origin 8 Time Clock is truly the grandfather of bike bells. The design is old school yet it still looks magnificent. The ring is loud and clear, but maybe a little too loud for comfort and not satisfying to listen to which can be annoying sometimes.
Although, you can accidentally smash the bell if you use the striker way too hard so do be careful not to pull it back too much.
Pros:
Best classic look
Loud and clear ring
Easy to mount
Cons:
Because it's very loud it can be unsatisfying and irritating to listen
Average durability
What To Consider When Buying A Bike Bell?
If you still don't know what bike bell will match your personal taste the best, don't worry, we have a guide here for you. There are three main factors that you should really consider before buying.
Handlebar Size
Of course the first thing you want is the fact that will the bell bike fit the handlebar of your bike or not. You can measure it using the Oi bell. With different type of bike comes different size, and here are the 5 types of bikes:
Road bikes are used for competitive road cycling, it is also great for exercising. If you're using the older version, the handlebar is 26mm and for the newer version, it is 31.8mm. The Spurcycle will be spectacular for this type of bike. With its long and loud ring, people will surely notice and move out of your way.
Like the name, it is a blend of road bikes, touring bikes and mountain bikes. Therefore the sizes can vary a lot, but typically they should be from 25.4mm to 31.8mm.
The mountain bikes are made for off-road cycling, its durability and performance are enhanced to ride in rough terrains. The size is almost the same as the road bikes but the older version is 25.4mm while the older remains 31.8mm. For this type of bike, I recommend using the TIMBER!.
You can say this is a variant of the road bike, however, its main purpose is to perform BMX racing. Going through obstacles like ledges, benches, stair sets and rails. The handlebar size will always be 22.2mm.
This one is a bit difficult to determine. Most of them have a size of over 30mm.
Sound
Next up would be the sound the bike bell makes, this is definitely very vital. Bell's sounds are designed differently for many different ride's destinations but being clear and loud is gonna be the goal.
Some can be clear and satisfying to listen to, like the Firmstrong Classic.
Or making it echo for a long time, like the Lion Bellworks
Even outrageously loud like the Origin8 Time Clock.
Whatever your choice is, make sure it fits your purpose of riding.
Material
And finally, the material that makes the bell. You would want a durable and long-lasting bell. Typically nowadays, bells are made from brass to give it the classic "ding" or "ring" sound. However, a few bells are made from other different metals but still hold up the amazing ring it makes.
Conclusion
Given the factors we have considered, the Crane is definitely the winner. With an elegant and beautiful design comes along with a fantastic loud, clear ring.
Even though KNOG Oi Luxe 's uniqueness is great, it still has some flaws that makes it a bit faulty and falls behind. And besides, it is slightly more expensive than the Crane bell.
And the third place goes to Spurcycle. With its small yet effective design, it will surely deliver a great experience for you.